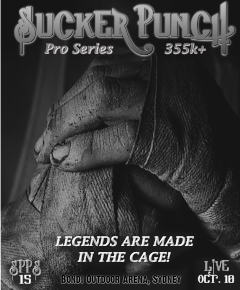 So there we have it Sucker Punch fans!
Well, some good, some bad, a lot in between but still a lot of fun on this night Sucker Punch crew!  Sure, we cut six guys after this event, all from the Light Heavyweight division, but hey, sometimes you need to cull the herd eh?  These guys knew it was coming, and yet, for the most part many of them didn't care to bother fixing what needed to be fixed.  Oh well.  Our loss is…well, somebody else's loss if they get them, but it's not our issue anymore!  The fun was there though, and we hope you enjoyed the crazy action the other night, we look forward to being back with you this coming Wednesday everybody!
The review is now up here for ya'all, enjoy!
http://www.mmatycoon.com/forums/index.php?showtopic=65096&p=931170
Till then…remember…
Keep it cheap and dirty…Sucker Punch Pro Series 355k+ style!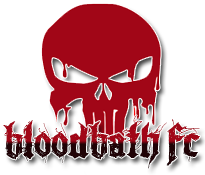 Wow what a time to be a BFC faithful.  First off we are rocking!!!  We have had a epic last month since I last checked in.  Big news to announce, we will have our first ever BFC event in Hilo!!!  That's right, while Rio is our home, we are doing a special treat and bringing an event to Hilo!!!  Our 205 belt will be on the line that night.
We are looking for the toughest HeavyWeight out there.  Our current champ Santas Bitch is a beast.  9-0 overall and 5-0 in the BFC... anyone willing to sign up with BFC in the 265 division will get paid extra.  You'll have to earn a title shot but if you think you have a 355+ HW WHO CAN CHALLENGE OUR CHAMP PLEASE LET ME KNOW, THIS MAN SEEMS UNSTOPPABLE!!!
As usual FIGHT ON!!!
BH