About MMA Tycoon
MMA Tycoon is a FREE TO PLAY online multiplayer Mixed Martial Arts game, populated by 1000s of UFC fans from around the world. All you need to join is an email address - no downloads - you play through your browser.

Create and manage your own MMA fighters to the title in one of the regional MMA promotions or take it to the next level and go for the title of pound for pound best MMA fighter on the planet.

Every fighter or company within the game is managed by a real life user, making MMA Tycoon an intense and rewarding gaming experience. When you sign your MMA fighter to a promotion, you're signing with a real user - the same goes for buying t-shirts, nutrition products, training at a gym - they're all owned and run by other users within the game.
Let's fight!

The main part of the game involves creating your own MMA fighters, training them in one of the gyms and managing tactics for their fights. Come fight time, the result is out of your hands. Our highly complex fight engine takes the tactics from both fighters, along with their statistical attributes and calculates the fight using a move-by-move commentary system.

Your success or failure will depend on your ability to prepare your MMA fighter as best as you can, then send him into the cage to do his part of the bargain. So are you the ultimate MMA manager? Register now to find out!
But there's more...

Maybe just managing fighters isn't enough for you! Do you fancy yourself as the next Dana White and think you can create the next Ultimate Fighting Championship? Or maybe you want to be the next Tapout crew?

If you want to become the ultimate MMA Tycoon, it's time to start building your business empire! Whilst the creation and management of fighters is free and always will be, if you become a VIP member (for just $10), you can create one of the in game companies, including;

- Fight organizations
- Gyms
- Clothing companies
- Nutrition companies
- Bookmakers
- Fight alliances

All of these companies have their own ranking, so there is more to aim for than just the honor of managing the best fighter in the world. VIP members also get loads of other cool features like fight stats, scorecards, training assistant tools, blogs, avatars and much more.
So go give your loved ones a kiss and tell them you'll be back in a couple of months - you're about to get engrossed in the best Mixed Martial Arts game on the net!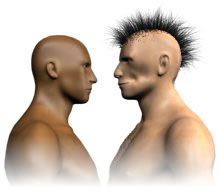 CLICK HERE TO SIGN UP TO MMA TYCOON!