The Tycoon Times is finally back! 

The infamous mma newspaper that reaches hundreds of managers to keep everyone updated is back and is aiming to solidify some of that which has been lost for the past several months. Bringing you those classic event previews, reviews, and interviews you love so much, the Tycoon Times will be steadfast in helping your mma game become more well informed on the mma scene! 

How did it happen? There was a void and it has been felt for quite some time. So, Mentor Guru Corleone and BrotherHec have approached Mike Tycoon to start the revival of the Tycoon Times and after many conversations we are proud to say The Tycoon Times is finally here! 

To celebrate the bringing back of MMA's beloved paper we are offering an mma trivia competition! The first three persons who respond to BrotherHec with the correct answers of the following questions will win $5,000 each. 

Chuck Liddells Nickname is what? (UFC
cont...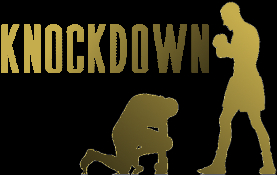 Knockdown Clothes is the latest news in fighter's apparel!
Based in Sydney, Knockdown is specifically catering to the new generation of fighters! Up and coming young competitors who are trying to stand out from the crowd and make a name for themselves will find that Knockout clothing will be in their corner.
Mac Little, a manager who himself has just begun his journey into the MMA world, has at an early stage identified the need for fighters to make an impression not only in the octagon, but outside of it as well. "MMA is after all a spectator sport," Mac Little said, "fighters need to communicate with the fans in everything they do, including what they wear."
The new clothing brand is looking to establish itself through a massive campaign of sponsorship! Mac Little is looking to sponsor a lot of new fighters who are about to enter into their first competition.