Introduction:
Hi Guys; it is my pleasure to present the EVO 300 full card preview.  The full card can be found here: http://www.mmatycoon...php?EvID=879590 and it will be taking place 22nd February 6PM Los Angeles Time.  Thank you to Mega Jug for asking me to do this; it has been in equal parts a pleasure and a ball ache but I hope everybody enjoys this.  I am also attaching a poll for the three main fights on the card; so make sure to cast a vote!  ENJOY
Rockmeteller Todd vs Lauri Pekkarinen:
Background:
Rockmeteller Todd (228550)
Record: 32-12-1 Wins: 15 (T)KOs 17 Decisions Losses: 3 Subs 9 Decisions
Accomplishments: 2x NY Fight Nights Middleweight Champion (1 Defense) 2x Evolution Middleweight Champion (3 Defenses) Former No.1 Middleweight Fighter  Former No.1 P4P Fighter
Manager: G-Wad
Rockmeteller Todd is one of the best middleweights in the game; and he has been for quite some time now.  He has faced a who's who of the best fighters in the world; and was once P4P no.1 himself.  At 32 years old; he still has time on his side, which is significant considering he already has wins over the likes of Wilder Wein, Tiago Renato and Octavio Saades to his name.  Todd is a well-rounded striker with his go to techniques being his boxing skills and his leg kicks.  He has also showed a good defensive ground game; being able to escape from underneath Karim Bashorov, one of the finest grapplers at the top level of the game.  Rockmeteller has very little to gain from this fight; there has no belt on the line, and his opponent, whilst tough is not a big name yet.  If he wins; he gets back to facing killers, if he loses, things will start to be said about his run at the top being over. 
Lauri Pekkarinen (266619)
Record: 13-2-1 Wins: 7 (T)KOs 6 Decisions Losses: 2 Decisions 
Accomplishments: Former CFC Middleweight Champion (Due to steroid DQ)
Manager: Pablo Spezziale
Lauri Pekkarinen hails from Pablo Spezziale's stable of fighters and like many of the others; has the potential to be an excellent grappler. Everybody who has been put in front of him; he has beaten, with his wrestle-boxer style allowing him to excel at striking range and in the clinch. The 27 year old has also never been finished; a distinction he will be looking to keep as he heads up the MMA Tycoon ladder.  Pekkarinen will have the chance to take a serious name here; as beating Rockmeteller Todd would thrust him straight into the minds of all top org owners and managers, whilst losing will be only a minor setback, he is still very young.
Preview:
The fact that this fight is five rounds long makes a huge difference to the fight; Todd has been there many times, Pekkarinen has not.  That being said; I think we will be seeing a competitive fight here, with the young stud with nothing to lose putting up a courageous effort, and Rockmeteller Todd doing what he does best, smooth boxing and painful leg kicks.  Ultimately it's a competitive matchup on the feet; with Todd still clearly getting the better of the fight in that area.  If Pekkarinen can get this to the fight to the clinch it will be interesting as he has proven himself an accomplished clinch fighter.  In terms of getting takedowns though; I foresee Pekkarinen will have a problem, as Todd has excellent TDD and has also escaped from underneath some excellent wrestlers.  It is hard to have confidence that Pekkarinen can take Todd down and keep him down for any length of time, and on the feet, Todd is more skilled and throws a much higher volume.  It will be a valiant effort from Pekkarinen and his stock will rise, but ultimately Todd gets his hand raised a relatively clear decision.
Prediction: Rockmeteller Todd via Decision
135lbs Title: Sean Tallon © vs Jacek Krakowiak:
Background:
Sean Tallon (205285)
Record: 30-14-1 Wins: 12 (T)KOs 18 Decisions Losses: 5 (T)KOs 2 Subs 7 Decisions 
Accomplishments: CEC Bantamweight Champion (3 Defenses) 2x EVO Bantamweight Champion Former EVO Featherweight Champion (Due to Steroid DQ) 2016 Olympics Gold Medalist (135lbs)  Former P4P No.1 Fighter Former No.1 Bantamweight Fighter
Manager: Mega Jug
When you are a champion and your manager runs the org; you don't always get the credit you may deserve; in Sean Tallon's case this is particularly unfair as he is a former P4P no.1.  He holds wins over the best of the best; including Lil Wayne, Anton Chekhov, Fabian Hoi, Victor Tsoi and former laboratory experiments Ferdinand Cortes and Geralt of Rivia.  All of this is equal to a legendary HOF worthy career, especially when you consider Tallon was just a kickboxer once upon a time, and missed out on 3 years of MMA training in order to pursue that.  That alone tells the story of Tallon's style; he is one of the most skilled MMA strikers on the game and he looks to punish his opponents with punches kicks and clinch strikes, either until the final bell, or until they can no longer continue.  He has also utilised underrated jiu jitsu in his fights, working a great defensive guard and popping back up to his feet from the bottom effortlessly.  He is a force to be reckoned with at 135lbs and he truly belongs on epic cards like this one.
Jacek Krakowiak (267205)
Record: 19-4 Wins: 12 (T)KOs 7 Decisions Losses: 2 (T)KOs 1 Sub 1 Decision
Accomplishments: CFC Bantamweight Champion (3 Defenses)
Manager: Pawel Ufcowski
Another clear underdog in the second fight on the card; however this guy was once 17-2.  So even though he has lost two of his last four, his legitimacy as a top contender is not really in question, as he had an excellent run in a good org previous to this.  Krakowiak is a decent boxer with good power for the weight-class, but perhaps where he is strongest is the clinch, where he can dig underhooks and land strikes to devastating effect.  He is also an excellent defensive wrestler, defending takedowns for fun, not that that is likely to come in helpful in this fight, as Tallon is a striking machine, who has probably never attempted a takedown in his life.  This guy is a big prospect; watch this space for the future. 
Preview:
Jacek will probably look to take this fight into the clinch; where he will be most comfortable, as he will be no match at all for Tallon on the outside.  Tallon will look to make him pay for that by landing his own punches and knees in the clinch.  The clinch will be a close battle here; but that's assuming the fight even goes into the clinch.  It's very possible Sean Tallon keeps this a distance kickboxing match and tries to avoid playing into his opponent's strength.  I believe this is what will happen; and he will pepper his opponent with punches and kicks from the outside at a high pace, which will earn him a dominant victory over his foe.  Krakowiak may very well be a world champion one day, but SYN 300 is unfortunately not that day.  Tallon retains and lives to fight another day.
Prediction: Sean Tallon via TKO (Round 2)
155lbs Title: Lukas Niemayer © vs Lamont Hawkins
Background:
Lukas Niemayer (261965)
Record: 17-6 Wins: 10 (T)KOs 7 Decisions Losses: 4 (T)KOs 2 Decisions
Accomplishments: Former Highand Games Lightweight Champion CFC Lightweight Champion (2 Defenses) EVO Lightweight Champion
Manager: Bob Vendarra 
Lukas Niemayer is a truly excellent fighter; following an aggressive, volume striking game plan in most of his fights, he tends to overwhelm most of his opponents through sheer pace and higher amounts of strikes.  A decent finisher in his younger days; he has ended up going to the judges more and more as he has fought at a higher level.  Nothing wrong with that though; his takedown defence is outstanding as well, he recently went 5 rounds with Helix Cabrera without ending up on his back once.  Of course Helix beat him anyway; but Helix tends to do that with most fighters.  Niemayer is only 27 years old and has bags of potential; with the only question around him being his chin at the very top level; with 4 of his 6 career losses coming by (T)KO. He comes into this fight as the favourite; as it is a rematch of a fight that he won by a clean sweep decision not long ago. 
Lamont Hawkins (190987)
Record: 24-8-1 Wins: 10 (T)KOs 3 Subs 11 Decisions Losses: 8 Decisions
Accomplishments: Destiny Lightweight Champion (4 Defenses) EVO Lightweight Champion (1 Defense) 2016 Olympics Silver Medalist (155lbs)
Manager: Lucky Lefty
Lamont Hawkins was on one hell of a run before being stopped in his tracks in the Olympic Gold medal match against Helix Cabrera.  He had beaten some of the better fighters in the weight class.  He was also the Evolution Lightweight Champion, beating Vesa Sykk in what was probably the greatest achievement of his career.  He lost this title to Lukas Niemayer in his last fight; and now gets an immediate rematch, which is a great opportunity.  Having said all of this; Hawkins will need to drastically alter his gameplan in order to have a different result this time around.  He didn't attempt any takedowns; was unsuccessful in the clinch, and didn't throw or land enough strikes to make it a competitive fight.  The big question in this fight is; what can Lamont Hawkins do differently?
Preview:
Rematches are always interesting; because the fighter who lost has a chance to adapt.  Lamont Hawkins gets a chance at redemption here; will he be able to capitalise? I'm not so sure.  Lukas Niemayer dominates most of the fights he is in; in order to beat him you need to either have fight changing finishing ability, or be Helix Cabrera.  Lamont Hawkins has neither of those things in his favour here; in order to beat Niemayer in a decision, he'd have to throw more, and go for takedowns, all of which would open him up to more shots from Niemayer.  Hawkins may find a way to make this competitive; but Niemayer's superior striking and volume won the day last time, I see no reason why the same approach wouldn't be good enough here.  And Still. 
Prediction: Lukas Niemayer via Unanimous Decision
Jack Douglas vs Hector Linhares:
Background:
Jack Douglas (241219)
Record: 18-13 Wins: 12 (T)KOs 4 Subs 2 Decisions Losses: 1 (T)KO 12 Decisions
Accomplishments: 2016 Olympics Bronze Medalist (155lbs)
Manager: Louis Princip
Despite originally looking a lot like a so-so fighter; Douglas' recent record has been fantastic.  This is due in large part to his Granite chin and stone cold knockout power, he is truly deadly for a Lightweight, with serious power in his hands, as he demonstrated when knocking out Lukas Niemayer in his last fight, despite the fact he was losing the fight handily at the time.  He tends to low lower volume and higher power strikes; which can often result in him losing decisions, as opponents will often outwork him, like Lamont Hawkins was able to do when they fought to a decision recently.  Douglas is dangerous but beatable; which makes him exciting, but at the same time, a little limited.
Hector Linhares (201229)
Record: 34-15-1 Wins: 15 (T)KOs 3 Subs 16 Decisions Losses: 1 (T)KO 4 Subs 10 Decisions
Accomplishments: MFN Bantamweight Champion (1 Defense) Former MFN Featherweight Champion MFN Lightweight Champion (1 Defense)
Manager: Pawel Ufcowski
Hector Linhares is the very definition of an org veteran; he has fought his entire MMA career in Montreal Fight Nights which has so far spanned 50 fights.  That's some serious loyalty; not often seen in MMA Tycoon, he has won belts in three different weight classes, and was the last ever 155lbs Champion a belt which we believe he will carry with him to the cage in his entrance for this fight.  He is still going strong at 36 years of age; and with arguably his biggest two wins, Hector Camacho and Magnus Mamba both coming in the last three Tycoon years it is arguable he has got better with age.  He has certainly showed much more finishing ability in recent times with all 7 of his last 7 wins coming by finish.  Linhares is one dangerous cat; with excellent boxing, punching power and submission ability and we could very well see this in the fight.
Preview:
A little while ago; a win would be in the bag for Linhares; and he may still be the more skilled fighter overall.  However; there are questions about Linhares; questions about his age and his activity, he has only fought twice in the last two Tycoon years.  Are his skills de-popping? Is he declining? When will his age start to become a factor?  There is another big problem I see for Linhares in this fight though; is that the only way people tend to beat Douglas is by decision, and Linhares has not beaten anybody by Decision since Roman Kersikov at MFN 294, when he was just 32 years of age.  I think the fight will be competitive for the first two rounds; with Linhares shading the action, however his age will start to tell, and in the third round he will get clipped by Douglas, and he won't be able to recover.  I think this will be the first time we will acknowledge that Linhares' age is a factor here.  It will also be a win that propels Douglas to the next level, and he can start to be seen as a legitimate threat at the top of the game. 
Prediction: Jack Douglas via TKO (Round 3)
Mase Force vs Silas Monk:
Background:
Mase Force (259079)
Record: 32-11 Wins: 28 (T)KOs 4 Decisions Losses: 5 (T)KOs 3 Subs 3 Decisions
Accomplishments: 3x Highland Games Heavyweight Champion (4 Defenses) CFC Super Heavyweight Champion (1 Defense)
Manager: Nick Force
Mase Force started out on The Island where he was always very successful.  He carries the same 'Live and Die by the sword' mentality that many Heavyweights seem to on MMA Tycoon.  He either flattens his opponent or gets flattened himself.  He started his career at 25; which is pretty late, but still seems to have progressed relatively well, getting into gradually bigger orgs and fighting better fighters.  His biggest weapon is his hands; which are relatively quick for a Heavyweight and of course he has some savage power on his side.  He also mixes in some leg kicks; but they are more of a distraction than anything else.  He did have an excellent chin at one time; but it is arguable that this has depleted as he has gotten older.  Force is still a solid Heavyweight; but likely does not have enough time left to improve to be recognised as one of the best heavyweights in the game. 
Silas Monk (264971)
Record: 15-4 Wins: 14 (T)KOs 1 Decision Losses: 4 (T)KOs
Accomplishments: Former SPI - Helsinki Super Heavyweight Champion Havoc Super Heavyweight Champion (1 Defense)
Manager: Fart Master
Silas Monk is a man in similar mould to his opponent here; only one of his MMA matches has ever gone to a decision, and it's unlikely that the figure will change here.  The difference between him and his opponent is that Monk is younger; which means he is less experienced, but also has less miles on the clock.  Monk is undefeated in 4 fights since being changing management to the Fart Master.  He has knocked out all of his opponents, and his power is something which could very well propel him to the top level at some point.  Monk is an excellent boxer; but look for him to mix it up here because he also has a head kick finish to his name from his Evo debut against Amis Pelle.  His ground game needs some serious work; but it's a flaw that's extremely unlikely to be exposed in this particular fight, as his opponent prefers standup as well. 
Preview:
I'd like to give a technical breakdown of this fight; but that wouldn't do its simplicity justice.  I feel as though both guys will come out with Aggressive Damage and hope the other guy goes down first.  In all seriousness though; these guys are both dangerous Heavyweight strikers, the fight will not last long.  Mase Force historically would have been considered to have the better chin; but that may now have changed given his age and recent performances.  I tend to favour Silas' slightly more varied striking attack; as he can finish with kicks as well as punches.  This will be a battle of who can clock the other one first; and due to Silas Monk being slightly younger I believe he has the edge here.  In a fight of the night contender, expect a razor close first round where both guys land big shots on each other.  Then Silas Monk will find Force's off switch at some point early in the second; because miles on the clock matter more than people think. 
Prediction: Silas Monk via KO (Round 2)
265lbs+ Title: Cavey Beaumont © vs Tinashe Chukwuma
Background:
Cavey Beaumont (271494)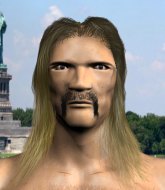 Record: 14-3 Wins: 13 (T)KOs 1 Decision Losses: 2 (T)KOs 1 Decision
Accomplishments: GENERATION Super Heavyweight Champion (1 Defense) EVO Super Heavyweight Champion (2 Defenses)
Manager: Mello Jones
The Super Heavyweight champ is 4-0 in EVO so far; and is deserving of this spot on the main card of one of the biggest events of the year.  He is still very young; and it would be good to see him move down to Heavyweight at some point to be more highly recognised in the game.  He is a huge man; weighing over 290lbs and he has some serious weight behind his punches.  He also has a long reach which helps his striking ability no end; as he peppers his foes with hard punches.  Cavey Beaumont is already an EVO world champion; and he has the potential to be so much more than that. 
Tinashe Chukwuma (263532)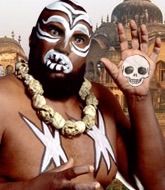 Record: 15-7 Wins: 13 (T)KOs 2 Decisions Losses: 6 (T)KOs 1 Decision
Accomplishments: Former CFC Super Heavyweight Champion
Manager: Louis DePalma
Tinashe Chukwuma has been through various orgs; he has had a relatively decent career at both Heavyweight and Super Heavyweight.  He has compiled a respectable record of 15-7 during his career with the majority of wins coming by knockout.  He has power in both his hands and feet; able to wreak Havoc on opponents with punches and kicks.  He is more compact than his opponent here and will look to get on the inside to land bombs.  This will be a huge win if he was able to pull it off; the biggest win of his career so far, it could catapult him to a whole new level on MMA Tycoon.
Preview:
Chukwuma is the lighter; faster man here, but his lack of volume in the last fight between the two cost him dearly.  You can only imagine he will be sent out with more aggression this time round; but this could potentially leave him open to counters.  This is not a great recipe for success; especially when you consider that Chukwuma was knocked out last time these two guys fought.  Chukwuma struggled to get within the large reach of the champion, and it's hard to see how he will make it happen this time.  I predict that Chukwuma will try to rush and overwhelm Cavey Beaumont; but it isn't anywhere near as easy as it sounds, there is also evidence that Beaumont has the better chin of the two fighters, so I think the champ catches Chukwuma again, but this time it will be earlier and more violent.
Prediction: Cavey Beaumont via TKO (Round 1)
170lbs Title: Chief Tappenahomma © vs Aleksei Marshal
Background:
Chief Tappenahomma (243544)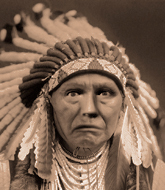 Record: 24-6-2 Wins: 17 (T)KOs 7 Decisions Losses: 2 Subs 4 Decisions
Accomplishments: Imperial Welterweight Champion (5 Defenses) Trinity Welterweight Champion (2 Defenses) EVO Welterweight Champion (1 Defense) Olympics 2016 Bronze Medalist (170lbs) No.1 Ranked Featherweight Fighter
Manager: G-Wad
Only 30 years old; the best Welterweight in the world, and one of the best managers in the game right now, Chief Tappenahomma is nothing short of phenomenal.  He has been living in the shadow of Ricky Rocker for the past couple of Tycoon years, just as every other Tycoon Welterweight has.   However; now that Rocker has retired; Chief can step up to the plate and possibly make the division his own.  He is young enough; and he is certainly skilled enough, you could probably count all the Welterweights capable of beating him on one hand at this moment in time.  He in a very well rounded fighter; with excellent boxing who can also incorporate kicks into his game.  He has one of the better clinch games in MMA Tycoon, due to his skills in Boxing, Muay Thai and Wrestling.  His chin is top notch; he has never been knocked out, and it is still possible he never will be, in addition to this, he has finishing ability of his own, especially for the Welterweight division.  His biggest breakout wins were probably his decision win over Lance Templeton; and his two wins over Carlos Centurion. However; in his last fight he recorded a huge win over David Brent's fighter Mordecai Sackett.  He is already a huge star and a great fighter, but he has the potential to be so much more in the future.
Aleksei Marshal (234946)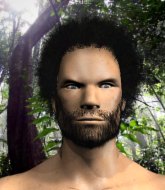 Record: 18-5 Wins: 13 (T)KOs 5 Decisions Losses: 3 (T)KOs 1 Sub 1 Decision
Accomplishments: Death Squad Welterweight Champion (1 Defense)
Manager: Aleksey Nikulin
Marshal is a pretty impressive young fighter himself; a former Deathsquad Welterweight Champion, and we all know that Deathsquad was pretty legitimate at one point in time.  Marshal has risen fast in the last couple of Tycoon years; getting himself to the rank of 5th best Welterweight in the game, he means business.  His most dangerous weapons are kicks; which he used to devastating effect against Gerald Minor, targeting the legs body and head on the way to an excellent TKO victory.  His volume is pretty high; especially when it comes to the kicks.  Marshal also has a unique ability to pop back up to his feet immediately when taken down; not that he will need it in this fight, as it will likely remain vertical.  However; this ability is extremely useful for a top fighter against up and coming welterweights who attempt to emulate Ricky Rocker.  Marshal also has some nasty punches and elbows from the clinch position, which could be useful as a defence mechanism against a fighter like Chief.
Preview:
On paper; in terms of records and competition fought, this fight does not look particularly close, Chief takes it easily.  However; it is actually a tight call in terms of skill for skill.  There is not a whole lot of daylight between them when you look purely at their skillsets, as is often the case at this level of MMA Tycoon.  I see this as Marshal's coming out party of sorts, as he will go toe to toe with the best in the world and he will not do badly at all.  At kickboxing distance; he is a match for the Chief; and he will show it by landing his painful body kicks and leg kicks mixed in with a few punches.  Chief will hang on in there; with his boxing focused game setting up a few kicks of his own.  Marshal will land the bigger shots to get marginally the better of the first two rounds, as Chief has shown a recent susceptibility to be a slow starter, often getting the worse of the early rounds.  However; as he often does, Chief will start to catch up.  Marshal will get a hell of a lot of credit for this fight; but he will not get his hand raised, think Gustaffson vs Cormier.  The 3rd round will be a razor thin round that could be scored either way; before Chief takes over in rounds 4 and 5; these are deep waters, but they are waters he has been to before, and the same cannot be said for Aleksei Marshal.  He will eventually establish the clinch; and take advantage of an exhausted Marshal, putting him away with a late finish to keep himself on top of the tycoon world for now.
Chief Tappenahomma via TKO (Round 5)
Sotiris Kakoullis vs Remi Highjack:
Background:
Sotiris Kakoullis (211997)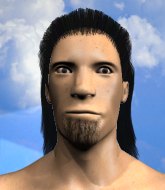 Record: 39-9 Wins: 25 (T)KOs 14 Decisions Losses: 4 (T)KOs 5 Decisions 
Accomplishments: 2x SP ICON Light Heavyweight Champion (5 Defenses) EVO Light Heavyweight Champion (3 Defenses) Olympics 2016 Gold Medalist (205lbs)
Manager: Klatz Matz 
The guy really needs no introduction; he is one of only a handful of guys in the game that has literally fought everybody at the top for years and years now.  He is a former P4P no.1 and for my money is not talked about enough as a true great of the game, he's beat more or less all the top guys of his generation, with wins over Tiago Renato, Ian Smith, Vincent Vinetto, Rockmeteller Todd and Ugor Makinwa.  Those are all names who have either been P4P no.1 or are still a huge factor in the top orgs in the game.  His cardio for a 205 fighter is straight up scary; he may not have the pure power of somebody like a Billy Beast say, but he is so unbelievably effective at winning fights.  He strikes with both volume and precision, often landing a higher percentage of strikes as well as a higher number of strikes than his opponents.  He is proficient in both boxing and kickboxing, and another fighter who loves his leg kicks.  He does have some power; but having an awesome manager like Klatz Matz means that he'll never unnecessarily favour hunting for a knockout over winning a fight.  A tough out for anyone; and still some pretty darn good years left in him, this guy is awesome.          
Remi Highjack (228960)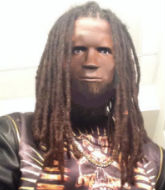 Record: 25-6 Wins: 20 (T)KOs 5 Decisions Losses: 4 (T)KOs 1 Sub 1 Decision
Accomplishments: GC Light Heavyweight Champion (1 Defense) 3x Trinity Light Heavyweight Champion (3 Defenses) Olympics 2016 Bronze Medalist (205lbs)
Manager: Ryan Epicity
This matchup is one of my favourites on the card as Highjack is of similar ilk to Kakoullis; he is just more recent, but despite being only 30 he has fought in top orgs for a while already and has been beating top notch fighters.  He beat Joaquin Fortunado and Vincent Vinetto, 2 long time veterans of Synchronicity.  He also managed a win over the tragically retired Ragnar Sigurdsson; who was on a serious run of his own before he lost to Highjack and then retired spontaneously.  Highjack has power and creativity in his striking, he uses leg kicks to set up his punches; as his boxing game is what he thrives on; however he will occasionally go high with a kick and when he does, the consequences are brutal.  Highjack also has an advanced clinch game; with punches and knees being his specialities in that area of the fight.  Highjack is a top fighter; and is only just getting to his prime, expect big things from this man. 
Preview:
This is a very interesting fight.  Kakoullis has the volume advantage here; his game plan will be to kick the crap out of Highjack's legs to slow him down and then set him up for punches once he is a sitting duck.  Highjack will be looking to get in and out whilst landing hard punches and he may even look to clinch up; as it would appear his biggest advantage is in the clinch.  They will both have some success with Kakoullis slightly stealing it on the scorecards due to his higher volume and accuracy.  However I feel it is Highjack's time right now; everything has been building up to that signature win that cements him as THE GUY.  I dunno why; but I feel as though this fight will be it; even with Kakoullis ahead on the scorecards; Highjack will be landing big shots, throwing mostly leg kicks at the start.  However; I think at the end he will start to go high with his kicks, and one of those will catch Kakoullis as he's coming forward, putting him in LaLa land, giving Highjack the (slight) upset and the biggest win of his career to date. 
Remi Highjack via KO (Round 3)
205lbs Title: Billy Beast © vs Karim Bashorov
Background:
Billy Beast (225817)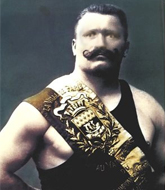 Record: 38-12 Wins: 29 (T)KOs 9 Decisions Losses: 3 (T)KOs 1 Sub 8 Decisions
Accomplishments: EVO Light Heavyweight Champion Former No.1 Ranked Light Heavyweight Fighter
Manager: G-Wad
Billy Beast is a straight up bully; he's just finding his groove now at 33 years of age, he recently beat the excellent Sotoris Kakoullis, yes it was on the technicality of a cut but a win is a win at the top level of the game.  He was winning the fight even before it was stopped; he got in Kakoullis' face and didn't give him room to breathe, so it was an excellent performance by Beast in that way, but it is difficult to help wanting to see that fight again.  With that fight aside; Beast has beaten Trevor Reznik twice in recent times and also KO's Attila Skif stiff.  See what I did there?  Anyway; this guy is a simplistic, meat and potatoes fighter, but guess what?  It's really effective; and he is very skilled in all aspects of the game, he has excellent boxing, good volume, good cardio and a pretty violent clinch game as well.  He might be new to the scene when it comes to the very elite of the elite, but don't sleep on him for a second, the Beast is legit. 
Karim Bashorov (212201)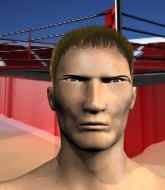 Record: 27-5 Wins: 1 (T)KO 7 Subs 19 Decisions Losses: 1 Sub 4 Decisions
Accomplishments: Former REVO Middleweight Champion MFN Middleweight Champion (1 Defense) EVO Middleweight Champion 2016 Olympic Gold Medalist (185lbs) No.1 Ranked Middleweight Fighter No.1 Ranked Light Heavyweight Fighter No.2 Ranked P4P Fighter
Manager: Whymer Van Mastodon
If anybody on this card truly needs no introduction; it's this guy.  He is as skilled as they come in all areas of the game.  He has the volume punching of a Michael Bisping; with the takedown game of a Jon Fitch, what he does is incredible.  He doesn't land the cleanest hardest punches; but he lands punches which score with the judges; a lot of them and it's overwhelming for his opponents.  He is also able to score takedowns on high level opponents and stop them from getting up; by way of steady ground and pound and persistent control.  Many people may say boring; but what will be remembered is his effectiveness in the end.  Much credit for his success should go to Whymer Van Mastodon, who has masterminded very effective game-plans for Bashorov to dominate the opposition.  Karim Bashorov's current run is almost unprecedented; he is on a 10 fight win streak, which has included winning the EVO 185lbs belt, defending the MFN belt and winning the Olympic gold medal at 185lbs. He is now fighting for a 2nd belt; if he were to become a 2 weight world champion it would surely cement him as a modern tycoon great, there would be little else he could do to make this run any better. 
Preview:
This could be a history making fight; as Bashorov vies for his second belt; whilst the Beast looks for his greatest career achievement yet, ending Bashorov's streak, the guy who eventually does that will be remembered for a long time to come I'm sure.  Billy Beast does have a chance; but it isn't a very big one, I'll explain why.  Bashorov lives for decisions; he outpoints his opponents on the feet with his volume boxing skills, which he does to an extremely high level of success.  He can also wrestle with the best of them; his takedowns and top control are both highly impressive and can't really be stopped.  What this means is I don't think Billy Beast can win a decision against Bashorov; Bashorov has overwhelmed middleweights with his volume; middleweights who are faster and lighter than Billy Beast.  Bashorov will have a slight speed and cardio advantage in this fight; which will play into exactly what he will want to do.  That means that Billy Beast needs to knock Bashorov out to win this fight; something which has never been done before and is unlikely given Bashorov's granite chin.  Then there's Bashorov's wrestling.  Last time Billy Beast faced a grappler; Shogan Aye, he was taken down multiple times.  Yes; he still won the fight, but it does not bode well for his chances against an animal like Bashorov.  Bashorov out-strikes and out-wrestles Beast to a clean sweep decision to claim a second title and take his streak to 11.
Prediction: Karim Bashorov via Decision
THE MAIN EVENT: Itse Perkele vs Gymer Alexandersson:
Background:
Itse Perkele (226820)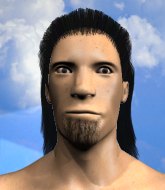 Record: 26-11 Wins: 20 (T)KOs 6 Decisions Losses: 6 (T)KOs 5 Decisions 
Accomplishments: EVO Heavyweight Champion (1 Defense) Olympic Gold medalist (265lbs) No.1 Ranked Heavyweight Fighter No.1 Ranked P4P fighter 
Manager: The Antidote
Itse Perkele is the perennially underrated Heavyweight in the world of MMA Tycoon.  He's kind of like Stipe Miocic; in the way that he has silently but violently dismantled the best competition in MMA Tycoon right now.  He has beaten guys such as Jon Hess; Slade Traylor, Timur Rubin, Grigori Rasputin and Jordi Joestar.  He has also won an Olympic Gold Medal on his current streak; despite largely facing off against bigger names than his own in the competition.  Perkele has proved capable of adapting to different game plans depending on opponents, a credit to both his own fight IQ, and his manager; The Antidote.  For example; he went with a counter but higher damage than usual gameplan against Timur Rubin; as he knew he wouldn't avoid all the takedowns, so he wanted to make the most of the time he had standing and he made his shots count, eventually getting a narrow decision win.  However against Grigori Rasputin; Perkele overwhelmed the Mad Monk with punches in bunches.  As a tall heavyweight; Perkele is relatively agile and flexible, and he likes to kick both low and high, which is always dangerous with 260lbs behind it.  It will be interesting to see what gameplan he decides to go with in this fight.
Gymer Alexandersson (223807)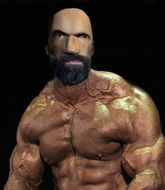 Record: 33-10 Wins: 30 (T)KOs 3 Decisions Losses: 8 (T)KOs 1 Sub 1 Decision
Accomplishments: Destiny Heavyweight Champion (4 Defenses) SYN Heavyweight Champion (7 Defenses) 2016 Olympics Bronze Medalist (265lbs) No.1 Ranked Heavyweight Fighter.  No.2 Ranked P4P
Manager: Michael Knight
Gymer is one of those guys who wields fight changing power in his fists; it's the kind of power you can't train, it's like it was given from birth (Or rolled from an MMA sim website).  Gymer enters this fight on a 2 fight streak also having beaten Timur Rubin, like Perkele did.  However; Gymer has had quite a few more fights than Perkele, especially at the top level.  He started off in Ascensions's famous EPL tournament; losing by submission in the final.  However his performances were enough to get him a contract with Synchronicity; where he would go on to beat names such as Chick Bowdrie, Stu Grimson, Diego Bustamante and Gun Slinga.  The craziest thing about it is; he finished a lot of those fights in the first round.  He was formerly ranked as the best heavyweight in the world; and he can get back there with a win in this fight.  It is a tall order for Gymer; but with the power in his hands, anything is possible. 
Preview:
Anything can happen in this fight; and I mean anything. Itse Perkele is the favourite on paper because of his large win streak; but the power of Gymer is such a game changer that you can never be certain.  I think this fight is a bit of a coin flip; in that they can both knock each other out cold; so it could come down to either who clips the other one first, or who can take more of a beating.  I'm going to indulge in an idea that this will be a fight of the year candidate.  I say Itse dominates early; uses his reach advantage and kicks to control the pace of the fight.  Then in the second round, Itse clips Gymer with either a big punch or a head kick and knocks him down.  He swarms all over Gymer but Gymer manages to survive.  In the 3rd round Perkele; still dominant, clips Gymer again and has him staggering all over the cage but still can't quite put the finishing blow on him.  Then Gymer starts to recover; and as Perkele comes in for that final blow, Gymer lands a huge counter shot! The shot knocks Perkele into next week; Gymer ends the streak and is once again declared the best Heavyweight on planet Tycoon.
Prediction: Gymer Alexandersson via KO (Round 3)