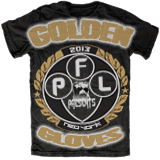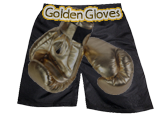 Org Graphics:
Topo Topologies
Magazine:
Kojiro Sasaki
Clothes:
Erick Cavalheiro
Big thanks to all 3.
****************************************Signups Closed****************************************
Rules/Requirements
Any manager can signup regardless of rank or vip status. Perfect number of entrants would be 16. But if I have to roll
with 4 guys,
the show will still go on
.
-This will be a single elimination
creation
tournament.
- All fighters created on the same day, 18 years, at LHW (Will switch divisions each tourney)
- Only one entry allowed per manager, but
Since these guys could go on to be mma fighters/projects, managers are allowed to create more than one fighter after
creation date to test hiddens etc. They must submit the name of their entrant by the
lock in
date.
- First round will begin 3-4 weeks after fighter creation. Figured I'd give guys time to maybe get some cts in
(your not limited to ct training). Seems like it would be boring otherwise.
- There will be two weeks between each round.
- Contracts will be 1500 across the board.
All fights will take place under
Queensbury Rules
-
No
Dirty Boxing allowed
-
No
Kicks, Elbows, Knees allowed
Sliders
need to be set to the following to insure a clean fight
-100% Follow Orders
- 100% Punch
- 100% Stay on the Outside
- 100% Counter Strike (This isn't the Aggressive vs Counter slider, But the Counter Strike vs Counter Grapple slider)
- 100% Muay Thai (Clinch)
- 100% Stall (Clinch)
- 100% Control (Clinch)
- 100% Break Clinch (Clinch)
This way we reduce the risk of screwing up the boxing match. If a clinch does happen, this should help both fighters in taking little to no damage.
If any of the rules are broken, offending fighter is at risk of losing the fight (depending on severity), being suspended and/or having his license
revoked by the
Tycoon Boxing Commission
.
Matches
3 Rounds, 3 Minutes Each for all non-Semi Finals and Finals Matches
5 Rounds, 3 Minutes Each for Semi Finals and Finals Matches
In the event of a draw, the
Tycoon Boxing Commission
will decide the winner.
Schedule
Signups Open - 5/2
Fighter Creation - 5/12
Fighter Lock Date - 5/26
1
st
Round - 6/8
2
nd
Round - 6/22
3
rd
Round - 7/6
Finals - 7/20
Prizes
1
st
Place - 100k, 3 Months VIP, Org HoF
2
nd
Place - 25k
3
rd
Place - 15k
4th-8th Place - 5K
All fighters will receive 10 sets of
Tycoon Golden Gloves
Shirts/Shorts.
All fighters will be eligible for 3k-5k end of tournament prizes such as
- Highest Landing %
- Most Accurate
- Most Finishes
and several more
All fighters are released after they are eliminated from the tournament. They can continue to fight boxing in PFL under a new contract if they wish.If anyone has any questions post them in this thread .If anyone wants to add to the prizes/awards, just post here in the thread or send me PM.