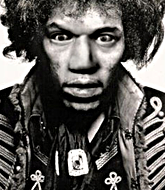 Leonardo "Voodoo Child" Ferreira, Q + A
Leonardo Ferreira is a man on a mission. After losing his chance at Olympic gold in a close fight with Rocky Tyson, he finds himself back at EVO welcoming newcomer Thor Skarsgard, a man who is known for his KO power. Leo himself is known for a deadly MT attack and the power he carries in his fists and feet. After switching managers, he has gone 5-1 under Dean Sutherland, a world renowned manager who brings the best out of his fighters. I had the chance to sit down with him and ask him a few questions about his upcoming fight and his future.
Reporter - You came so close to winning the Gold medal at the Winter Olympics, eventually losing a back and forth war with Rocky Tyson. Are you a man set on redemption, to prove you are the best heavyweight around?
Leo – I wouldn't mind another shot at Rocky. I am a big believer in you have to beat the man to be the man, Brick was the man and I kicked his ass, Rocky in turn kicked my ass, so now I guess you could say I want another shot at Rocky but chances are my stable mate Hamish is gonna tool him first. 
Reporter - After leaving Mannetosen's management, many wondered where you would end up. You ended up in the hands of elite manager Dean Sutherland. How do you feel being in his roster has benefited you?
Leo – I was gutted that Tosen decided to up and leave, so I convinced Dean to come back and take in some of his roster. A lot of his roster was scared they could end up at inferior alliances such as BHP, so we took a poll and most of the talented fighters ended up going with Dean. As far as benefits, not much different from Mannetosen's style, he lets us do our own thing and we go out and rack up the wins. 
Reporter - You are a fighter known for his relentless attack on the feet combined with KO power you make for a dangerous man for anyone. Where do you feel you can beat Skarsgard?
Leo - At scrabble, I happen to know he cannot pronounce or spell words with over six letters, after I am through with him he will be lucky to spell words with over four letters. 
Reporter - Before leaving for the Winter Olympics, you had a 4 fight winning streak in EVO. Do you feel that with a win over Skargard you will be getting the next shot at Rinky Spider, a man whom has bested you once before for the title?
Leo - Meh, I couldn't care less about Rinky to be honest nor any of Bowsers stable. I am 2-1 up against him personally and Dean is 2-1 up against him also. We have nothing left to prove. 
Reporter -  If a rematch with Rinky was to happen, are you now confident you has what it takes to beat him? After all you beat his stable-mate Brick Tires in convincing fashion. Are you out for Rinky's blood?
Leo – As before I ain't interested in fighting Rinky, Brick or anyone else in Bowsers stable. I have my eyes set on Rocky Tyson; he was an awesome competitor and have nothing but love for the man after the war we produced in the Olympics. This time I have a feeling he will be out cold. 
Reporter -  You have a burning desire to seek revenge on Rocky Tyson. Do you feel EVO will be able to bring him over for a rematch with yourself, or will you have to hunt him down and go to CEC?
Leo – Either or, Gus and Jug are both good friends of mine and I know both of them can come to an agreement if needs be, shit if it comes down to it I only have two fights left on my contract. I can kick ass twice and go to CEC to force the issue.
7 – Thank you for your time, is there anything else you would like to add?
Leo - If you clinch me; I'll submit you. If you stand up and fight; I'll knock you out. Do us all a favour and just miss your jet flight. It will save you a lot of grief and brain damage, this is the big leagues.  
There you have it folks, the man wants to fight the man who bested him at the Olympics, Rocky Tyson. Be sure to check out Leo's fight on the 7th of February against Thor Skarsgard, his interview is coming soon!. Who do you feel will win the fight?