CM: Hello people of the Tycoon world, it is my pleasure to capture your attention for yet another edition of ICON Interviews.  As the proud host of ICON Interviews; I Chael Mir; would like to offer you the most engaging edition of ICON Interviews we have ever seen.  We have a guest befitting of the occasion; ever since I started interviewing, I've been looking for that fighter that just has a real interesting story, and a real promising career still ahead of him.  I identified this guy a while ago; he is finally joining us at ICON Interviews, may I present to you ICON Alliance's very own Scandinavian sensation, "Mr Incredible" Sven Tveskabb!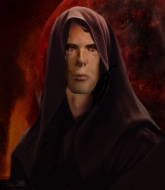 Check out the audio of Part 1: https://youtu.be/dY44_0bqIhU
PART 2: https://www.youtube....h?v=W_NBJ1YKU0Y
CM:  Sven; it's an absolute pleasure to have you here buddy; we've been looking forward to it for a very long time, I for one am super excited, welcome to the show.  Talk to us about what's been going on with you lately; your former organisation, Tradition Fight Club, collapsed and closed.  As their last ever champion, how did this alter your plans? Has this whole situation given you a different perspective on what you believe the future holds for your career?
ST:  I have so many good memories from Tradition Fight Club. I had 8 fights in the organization and it was at TFC that my career started for real. When they closed I felt like it were the end of the beginning, like chapter one in my book was finished. Now I just train, eat, sleep and repeat until I feel like I'm ready, when I feel like I'm ready to write a masterpiece.
CM: You certainly created some great memories for everybody over there buddy; what was most encapsulating to a lot of people was not just your title win; but your trilogy with Jandre Vorster; talk to me about your opinion of him as a person and a fighter and how big was that trilogy for you and your career? 
ST: Jandre is a great fighter and I respect him a lot, there isn't a single bad thing to say about him. He is as dangerous as dangerous can be on the ground, a real submission artist with a chin made of iron. I have had the great honour of fighting him not once but three times. Jandre is one of those guys that you looking forward to facing and that makes you bring your A game to the fight. When I won against Jandre and won the belt I just wanted to face him again just to prove that it wasn't luck that won the fight, I wanted to prove to myself and the fans that I was the real deal. After a couple of title defences I got the fight that I wanted and he got his rematch. I got taken down and submitted in the first round and that was that. I was so disappointed with my performance so I called the owner of TFC and begged him for an instant rematch.
CM: Obviously you beat him for the belt in a close decision in the first fight; then a few defences later he submitted you; and you came back in the third fight, still your last fight to this day, and frankly you outsmarted him and flat out dominated it from bell to bell.  What did you do differently in both training and strategizing for that fight to ensure such a different outcome? And what did winning that third fight; a fitting end to your time in TFC mean to you at the time?
ST: In our first fight I rocked him in the fourth round and he got saved by the bell. I won the fight and were the first one to defeat him but as a finisher; I wanted to be the first one to knock him out. I got obsessed with that KO and in our second fight I were just looking for a KO. Going into the third fight I felt like I had to let my obsession go and realise that Jandre isn't playing games, so I used my stand up skills in a better way and tried to make sure to keep the fight standing rather than go all out for a KO.
CM: One last question on this; if Highland Games; one of the biggest organisations in England; asked you to go over there to compete against Vorster one more time, what would your answer be?
ST: Well I'd still love that KO; haha.
CM: Ok that's real interesting; see what surprises me is that someone hasn't called you already.  I can't seriously believe that a former champion as dangerous and skilled as yourself isn't being approached every day.  You've had offers right?
ST: I've had some offers but nothing that have drawn my attention to much.
CM: What do you believe would be the perfect organisation for you right now? Is there an offer you could not refuse?
ST: Right now I'm just happy to go to the gym, I'm still learning.  Me and my coaches are working on some stuff that's going to take my game to a new level, until then I will remain unsigned. You should never say never but it is really going to take a lot to drag me from the gym right now, like a mud wrestling match with Beyonce and that I would do for free.
CM: I think that could get us all out of pretty much anywhere!! I can understand you're looking to work on some new things; you're already a pretty complete fighter who's in his prime, it seems as if when somebody is unable to take you down and submit you; they can't beat you.  Can you shed any light on what you're looking to add to your game?
ST: I'm working on my offense a bit so that I can bring some more diversity to the fights, spinning back fist, superman punch and the axe kick can all surprise you in a fight.
CM: I couldn't help but notice you and your manager are now part of the famous ICON Alliance.  What are your thoughts on ICON and the goal that they have to become the greatest Alliance in MMA?
ST:  I think ICON is a very exciting Alliance and I am proud to be a member of it. There are a good mix of experienced and new managers that managing over 250 fighters. There is a lot of young blood amongst us fighters, so the future looks bright for us and by the end of the year we will definitely be up there with the big boys. 
CM: Right; we're gonna wrap this up so just one last question.  Will Sven Tveskabb win another Championship this year?
ST: Absolutely! 100%.
CM: Now is that a confident answer or what? Sven it's been an absolute pleasure to have you here on ICON Interviews; thank you so much for your time today and we look forward to seeing you in the Ring or the cage again.  Hopefully we won't be waiting too long!
CM: That concludes our first ever Audio interview! It was a hell of a lot of fun to be a part of; and here at ICON Interviews, we're hoping this will change the game.  We hope you enjoyed this edition; let us know what you thought in the comments; everybody is welcome! And as always if you belong to the ICON Alliance; or your fighter fights for the organisation Steel Penn – ICON; please PM me; Chael Mir at 108468.  See you next time on ICON Interviews!