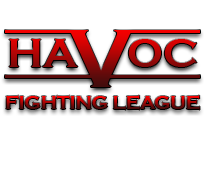 Just wanted to give an update as there is a lot of happenings going on in the org. With all the chaos slowing down we want to update everyone on the org and whats has happened and what is in the pipeline
Firstly, we have completed the merger of La Grande Promotions into Havoc. There are a number of new fighters in the divisions and we hope they will provide some fresh competition for everyone. This was a great addition with is also adding Dean La grande to the staff which will add to the great manager we have helping to make this the best place to be
On the topic of mergers, we have another one happening as former Island org Executioner Fighting Championships will be merging into us also. They have a number of top fighters we hope to sign, and again, this will only provide more depth to our org to ensure we can provide the best competition possible at 260k. After a while negotiating with JJ Tycooner and losing we finally can get Executioner in on the action and bring all there great fighters to the batch we already have here. We will insure we have a great in depth look into the whole org and make sure no one gets forgotten and they stay where they are.
Last, but most certainly not least, we have some extremely exciting news regarding Havoc's future. As you all know, EVOLUTION is one of the biggest orgs in the game, regularly being the #1 ranked org in the world. They have built up a connection with 210k ID org Troid EP, and we are excited to say that we are now also involved in that partnership. We will be provided support by both Evo and Troid EP in the future, and our fighters will be free to move between these orgs when they feel ready, with Troid EP and EVO both there to support our biggest fighters in their careers. This ensures our future as an org, as the majority of ID orgs fail when moving forward due to a lack of support. However, with 2 top orgs to support us, we feel this means we will be the best org available in our ID range, and be able to move forward a lot quicker. 
If anybody has any questions regarding this update, feel free to PM me and I will respond as soon as I can.