HELLO ALL, THIS IS JD. FOUNDER AND OWNER OF DARE MMA, FORMER FOUNDER/CEO OF TRANSFORM SUPPLEMENTS.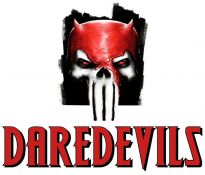 DAREDEVILS MMA   IS NOW OPERATIONAL IN THE GRAND EUROPEAN CITY OF AMSTERDAM, THE NETHERLANDS.
This is an 290K+ restricted promotion, although we do put on special bouts for the fans which include fighters from around the world with names that are popular.
THE BASICS
5X5 MIN TITLE/MAIN EVENT FIGHTS
3X5 REGULAR
10 POINT MUST SYSTEM
CAGE
TITLE SHOTS EARNED, NOT GIVEN
EVERY WEIGHT CLASS ACTIVE
FIGHTS EVERY COUPLE OF WEEKS
THE INCLUSIONS
SPECIAL BOUTS BETWEEN THE NAMES IN THE SPORT
SPECIAL KT EVENTS 
ALLOWS ALL CONTRACT FIGHTERS TO DO TYCOON WORLD GRAPPLING OR QUICK FIGHTS IF THEY CHOOSE
5K BONUSES AWARDED AFTER EACH EVENT FOR KO/FIGHT/SUB OF THE NIGHT
WE CURRENTLY HAVE THREE EVENTS SCHEDULED AND ARE STILL LOOKING FOR FIGHTERS. IF YOU HAVE A FIGHTER IN THE 145, 155, OR 185 WEIGHT CLASSES PM ME FOR CONTRACTS.
John Daugherty (118208)