Bloody Knee are happy to present the first episode in our new show, A Career in Perspective - a series in which we explore the lives of retired fighters and recall some of the key moments of their careers. This subject of this episode is the one and only Aidan O'Neil, a man that achieved great things in his short time in the world of Mixed Martial Arts.
Born and raised in the mysterious free world of Travelers, O'Neil made a name for himself long before transitioning to MMA as a bare-knuckle boxer, winning 38 matches and only ever losing to his brother. Realising that he could make a fortune from his fists and that he wasn't getting any younger, O'Neil sought out potential opponents on the regional scene and would soon make his MMA debut.
O'Neil - then known as "Steel-Knuckle" had his first "professional" bout  in a dingy underground venue, and he spent no more than 20 minutes inside the building. Business was over quickly this evening. O'Neil's 18 year old opponent was dealt with in just over a minute in the first round, and the Irishman felt as if he had found his calling. Within the next 9 days, O'Neil earned three more victories in various dodgy establishments, winning each fight via knockout. A few days later, Aidan was contacted by
Danny Laverty
, a promoter who asked him to join Fortitude, a newly-created MMA organisation based in Amsterdam. O'Neil was happy to help. For a price.
Just under 500 people filled Wild Bob's Bar in Amsterdam the night of Fortitude's innaugural event to witness the debut of a certain rowdy Irishman that had begun earning a reputation for violence. The Main Event witnessed Aidan O'Neil quickly demolish his opponent like all before him, earning a victory in just 40 seconds. Before the after-party even finished, a deal was made and the young man from the caravan park was set to fight for a Championship belt just two weeks later.

Aidan would win his title fight by knockout in the second round, after hurting his opponent early in the first. He would defend the belt three more times before Fortitude closed its doors.
Now with a record of 9-0, O'Neil made a deal with Money Mayweather and joined MMA Gladiators Featherweight division. After three fights, one in which Aidan suffered his first career loss by way of submission, the Irishman earned himself another shot at gold. Gladiators 9 would see the newly crowned king Zulu Zulu attempt to defend his belt against O'Neil but after five grueling rounds, a new Champion took the throne and the belt went back to the caravan park. O'Neil would go 3-2 in his next five fights, defending his title once. After his sixteenth professional bout, Aidan made a sudden announcement that no one in the arena would expect.
He was soon inducted into the MMA Gladiators Hall of Fame.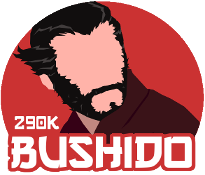 A few months later, O'Neil signed with Tokyo-based promotion Bushido as part of the marketing and promotional team. Before that though, "The Sinner" would have one final dance inside of the cage. Sadly, it did not go his way. This was it for O'Neil, he hung up his gloves for good. Working with Bushido closely until its closure sporting a clean-cut look, the younger brother of former Pulse Champion Cian O'Neil was finally free of fighting, joining his sibling in retirement.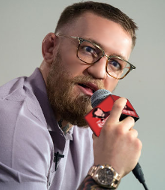 What's next for "The Sinner" you ask? Well, when filming this, he told us:
"You aint seen the last of me yet. Not gonna be fighting anytime soon but trust me, I've got something planned."
Thank you for tuning in and taking an interest in the storied career of one Aidan "The Sinner" O'Neil. 
-Show fades to black as advertisements begin to air-