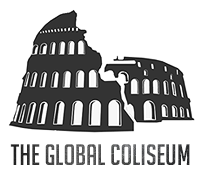 TGC 76 Preview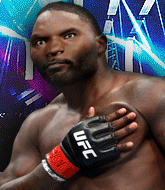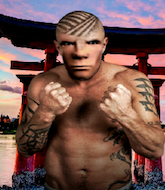 Luc Gagnon (13-3-0) vs Marciano Cobb (13-3-0)

Our main event of the evening is a championship match with the TGC middleweight belt on the line. Luc "Cool Hand" Gagnon and Marciano "Crusty" Crab will meet in their trilogy fight. Cobb won the first one in an unanimous decision and took the title at TGC 64. Gagnon came back at TGC 72 and submitted Marciano in the first round with an armbar to regain his title. This has the makings for a longer series than 3 as the two 24 year olds should have plenty of gas in their tanks to keep this rivalry going but who will take the advantage here in the trilogy fight. Both fighters hold identical professional fighting records but Gagnon is 5-1 in TGC while Cobb is 4-1. Both fighters know each other very well by now but for the fans who are watching this happen for the first time, Gagnon is should have the slight advantage in grappling while Cobb has the slight edge in striking. Cobb is an elite level boxer while Gagnon is a world class black belt submission artist. Gagnon prefers to finish you on the ground while Cobb will box your head off which sometimes leads to dominating decision victories. Gagnon is a 5cm height advantage and slight weight advantage. In their first fight Cobb managed to keep the fight on the feet stuffing 13 of 15 takedown attempts and lighting up Gagnon at range taking the fight 4 rounds to 1. The rematch had Gagnon going into the clinch and pulling guard and catching Cobb trying to stand up and finished him with an armbar early. Look to see what adjustments Cobb can make in order to regain his belt or whether Gagnon defend his belt successfully and take a 2-1 lead in this rivalry.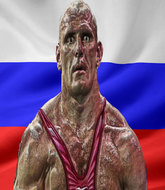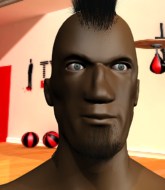 Karelin Pripyat (11-3-0) vs Mukinio Tambua (10-4-0)
For our co-main event we have a heavyweight tilt for you as the red hot Karelin Pripyat faces off against Mukinio "The Wrecking Ball" Tambua. Pripyat is on a 5 fight win streak finishing all 5 of his opponents but he's been away from action since TGC 52 back in April and we'll see if he can pick up where he left off. Tambua after coming short against heavyweight champion Bartholomaus Wolff finished Tskhadaia at TGC 73 with a kimura and will looking to build up enough of a run to get another shot at the belt. Both heavyweights are master class grapplers so look for much of this fight to be on the ground. Pripyat has 5 submission victories in TGC as well as 4 by knockout and he's going to be looking to finish Tambua as well. Tambua prefers to submit his opponents as he's got 9 subs to his name with only 1 KO. On paper both men are fairly evenly matched with Pripyat the slight favorite. Pripyat is a legitimate black belt BJJ while Tambua is a high level brown belt. Both men are fairly even in terms of physical attributes with Tambua having a 3cm height advantage.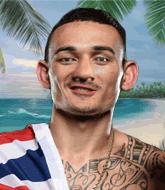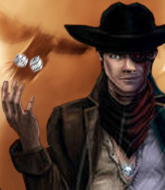 Maxxy Baby (23-7-1) vs Iolyn Madog (11-3-0)
We've got a couple of killers in this featherweight fight as former TGC champion Maxxy Baby will be looking at a crack at getting his belt back if he can get a W here. It won't be an easy task though as he faces Iolyn "Tywysog y Gigfran" Madog who's only ever lost to the reigning champ Diego Escobar. Madog has beaten everyone else he's faced but his kryptonite seems to be the current featherweight champ and former lightweight champ Diego Escobar. Madog fought his way to two attempts at the TGC lightweight belt against Escobar and fell short both times before moving down a weight class to featherweight where he ran into him again at TGC 74 for a chance at the belt and yet again he fell short. Both fighters are looking at another shot at the belt and a win here may put them next in line. Baby is a power puncher but at 30 yrs old he may be starting to decline and the younger Madog will have the slight advantage at least on paper in the standup while Madog is also the better grappler. It's a similar story to Baby's last fight against Bush where he finished him in the first round though so don't be writing him off just yet.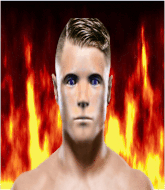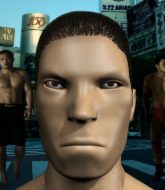 Dave Wearmouth (6-2-0) vs Avraam Papadopoulos (10-2-0)
Dave "The Rave" Wearmouth a former CCF champion and kickboxing champion won his TGC debut against Papadopoulos and after losing a decision at TGC 74 to Yoshida he's set to face Papadopoulos in a rematch. Papadopoulos had his 4 fight win streak broken the last time he faces Wearmouth but coming off a win against Partio he's looking to build a new streak by avenging his loss here. Both fighters are evenly matched on their feet as they are both world class strikers but Papadopoulos should have the advantage on the ground if it gets there. Wearmouth being the better wrestler will look to make sure it doesn't. In their last match we saw Wearmouth put his kicks to good effect landing some nice leg kicks while also doing some major damage in the clinch with his elbows and punches to the head. Papadopoulos did manage to take Wearmouth down 4 times in 12 tries last fight but Wearmouth managed to fend off all of Papadopoulos's submission attempts in an unanimous decision victory. What will happen this time around after two months of training?