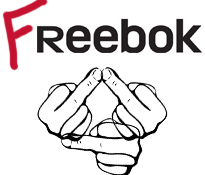 Whatup everybody I run Freebok clothing out in Sydney (http://www.mmatycoon...ic.php?cid=5238)
We're a pretty small business that just started up in the last month or so. In the leadsup to UFC 212 we're having a sale this week on a bunch of our clothes to make space for more inventory and some new designs. The first 10 items in our store are 50% off starting today 5/30 through 6/4. If you haven't checked us out before send me a pm (117548) and I'll send you one of our Freebok logo shirts on the house. Here's a couple examples of stuff we have discounted this week all of which are $100 or less:
For anyone looking for clothing sponsors feel free to pm me in game with the id's of any fighters that are interested.
Lastly starting next Monday June 5th we are going to be offering 500 units of laundry at 85% minus transfer fees every Monday going forward. So if you're interested send me a PM on Sunday or Monday and reserve some units while they're available.
Hope we hear from ya and hope everyone enjoys the clothes!
Cheers!