Hitokiri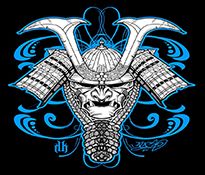 Greetings to all the great managers in the Tycoon community.  I am here tonight to officially announce the forming of what will hopefully become one of the most recognized and respected alliances this game has ever known.  Currently we are only 3 members large however our door is open to the right individuals should they express interest.  Are you an active member of the Tycoon community?  Do you have the desire to continue to learn what makes this game tick?  Do you crave the success many managers have achieved and you have only been able to dream of?  I strongly believe with the right group of managers who not only wish to learn more, but also share the knowledge they have already gained to develop others around them we can grow as both individuals and as a group to become the next wave of great managers.

If you are super active and wanting to interact with other similarly addicted managers who appear to have nothing better to do then spend their time on developing fake little warriors, you are just what we are looking for.  If you are a new member to the community and want to develop the skills both on the business side of the game but also when building new fighters and learning tactics we want you to join us because even though we may be experienced based on time spent on the game, we still have a desire to continue learning and improving ourselves and there is no better way to do so then from each other.
If interested please either contact me in game or right here, either works and I look forward to hearing from any and all whether you wish to join or you simply wanna wish us good luck, or not lol we can take that too!!