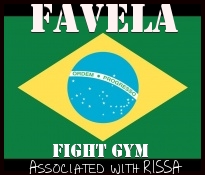 Favela Fight Gym Opens in Rio!
Rio de Janeiro has a new gym opened for the fighters of the city as Dan "TheMould" Milner has brought the gym formerly owned by Grant Brophy. Favela Fight Gym already has established a strong connection with the community and build up a solid base of clientèle using the gym. With 13 elite coaches, coaching a range of master classes specialising in grappling and striking technique with small class sizes, FFG offers the top quality training in Rio that your fight needs. With 25 spaces still available in the gym sign up quick before they go!
ACTIVE COMPETITION: The 60th member to join FFG (before Thursday 10th July '14) will get free gym fee for a month! (*see post #5 for details*) 
Details:
Spaces Left: 21
Coaches: 13;
- 7 Single Elite,
- 5 Double Elite,
- 1 Triple Elite - specialising in Clinchwork
Public Sparring Schedule (*Private off-peak sparring is welcome*);
Boxing: Tues PM, Wed PM, Fri AM
MT : Mon AM, Thur PM, Sat PM
Wrestling: Mon AM, Wed AM, Fri PM
BJJ : Mon PM, Wed PM, Fri PM
Nutrition Partner: Milwaukee's Best 160
Cost: $1000 $500 for this week only to celebrate the end of the world cup here in Rio!