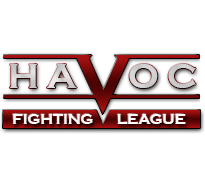 Q & A
With Tonight's Guest:
Havoc Fighting League's Featherweight Champion
Joaquim "Destino" Rapture
Tony S: How does it feel winning yet another world title?

Joaquim Rapture: It's nice to get good things going, I've had some difficult times earlier so when you get the belt it's always good.
Tony S: What felt more satisfying? Winning the Havoc featherweight title or being the first person to submit Pako Laine?

Joaquim Rapture: Hard to say, I'm happy to achieve both. Laine is a very difficult guy to finish and I had a bad start so when I got him into the arm triangle I was ecstatic.
 
Tony S: Being in so many title fights thru out your career is there any particular title fight that meant the most to you? (And Why)

Joaquim Rapture: My last two title fights against Laine and Sakamoto because I fought these fights with the guidance of my current manager Pablo. The title fights I had earlier in my career I had some holes in my game and I wasn't as well prepared for those fights than what I'm now. My career was going down the drain so to get this new chance with Pablo is great.
 
 
Tony S:  Is there anybody here at Havoc MMA in your division that you want to fight next? OR anybody that sticks out to you as a future opponent?

Joaquim Rapture: I expect to fight Laine again and Raylan Crowder has been doing well too so I'd think he's up there too. Also I've noticed Charlie Lim has joined the division, if he keeps winning I can see a future fight with him too.

 
Tony S: Are the rumors about you being spotted leaving your after party with three ring girls from that fight card any true?


Joaquim Rapture: Well, look at my face. Full of charm and Portuguese sexyness. Girls like that and I like girls. So yes, if you really must know.

 
Tony S: You are regarded as one of the best BJJ/Submission fighters, will we be seeing you participating more in TWGC's events?
 Joaquim Rapture: It's a possibility if I'll have time for it, I certainly can submit anyone in the world. There's a reason I have this red belt.
 
Tony S: What can we expect from you in your next title defense?
Joaquim Rapture: Intensity, I'll leave it all in the cage.
Thanks for the interview time champ, we look forward towards your next title defense!