Proud Partners of: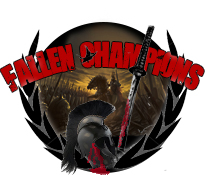 -=-=-=-=-=-=-=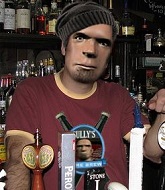 James "Sully" McGuiness (237725)
(Participant of The Island Season 2. Former MMA and KT Fighter.
Owner of Sully's Bar & Grill)
Welcome to Sully's Bar & Grill!
I'm James McGuiness, but my mates call me "Sully." On the eve of my 20th birthday, I had the party to end all parties in London when i thought i was buying a ticket back to Ireland. But in my drunken state i actually bought myself a one way ticket to The Island! "Ireland... Island... Ireland... Island..." Doesn't even sound the same!!!
Anyways during my time in The Island, i fought for Island Freedom Fighters and it was there that i became very good friends with "The Chicken General" himself - Zongtang "General" Tso. When we were not training or fighting, we could often be found at the Island Freedom Fighter's Official Island Bar n Grill.
While i didn't have the most successful MMA career (6-6-1 on The Island), I continued my training in London after The Island with Gorilla Warfare MMA where i was given the opportunity to fight all over the world. I finished mt career with some KT fights before having my final fight in Troid against fellow Island Irishman Liam O'Connor with a 17-13-1 record.
Now i wasn't the best fighter in the world (which my record shows) but i did manage to open a successful bar which was frequented by people from all over the world! Now that i am retired, i thought i would go back to where it started and give back to the people on The Island! So what are you waiting for???