Title Fights
Week Ending Feb 17th 2019
Empire Heavyweight Title Fight
(EMP Tower vs Murha, Madison Garden Arena)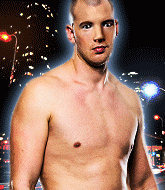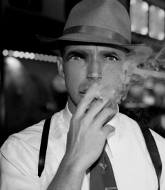 Iain "The CN" Tower vs. Big Murha
Meeting for the second time in their careers, Empire Heavyweight champion Iain Tower took on challenger Big Murha and the results were decisive
Improving on their first encounter which ended in a third round KO for Tower, this time proceedings needed only a single round to decide who would be going home with the belt and once again it was the heavy accurate shots of Tower that got the job done. Some ferocious kicks to the body no doubt softened the Finnish fighters resolve a little, it was again a combination cross and lead hook that knocked Murha out cold. 
Tower has defeated some tough competition in the heavyweight ranks here at Empire but luckily for him there is no shortage of hungry up and comers looking for their shot at the big time. It's likely that another rematch against Super Heavyweight would be first on the agenda with No.2 ranked Crotch Grabber only one win away from challenging afterwards. Also we have former SyFi heavyweight champion Rick Piano making his way to the top as well as veteran "Big" Steve Butabi currently on a good run of form. 
Empire Middleweight Title Fight
(EMP Gagnon vs Murhaa, Madison Garden Arena)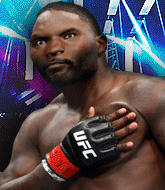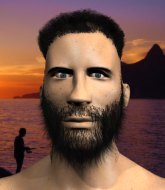 "Cool Hand" Luc Gagnon vs. Ispa Murhaa
Once again it was top ranked managers Alex K and Ispa Murhapuro meeting for the title this time in the middleweight division. 
 Canada's Luc Gagnon, currently enjoying his second run as Empire champion faced possibly his biggest challenge to date in the form of undefeated former IFC champion, 17-0 Ispa Murhaa
Murhaa came prepared and it was a decent scrap but Gagnon was able to convince the judges of his dominance, taking four of the five rounds and winning a unanimous decision to make it two defences in a row. 
A super fight is in the works for Gagnon while he waits for his next contender of whom could very well be no.3 p4p in the game, Chris Steve. Steve, who has a warm up fight at his new weight against underdog Boris Bulletzowich, would be the undeniable number contender should he be successful in that match up and the prospect of a showdown between the two would be positively mouth watering. 
Elsewhere in the division, returning former Empire fighter Wet Wild made a successful debut this weekend and is currently on a four fight win streak and looking like a credible threat in the division. Fomer IFC champion Roman Divac is also in good form and riding high
Empire Light-Heavyweight Title Fight
(EMP Toivonen vs Ispa, Madison Garden Arena)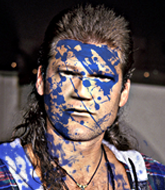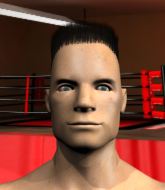 Pekka "Punchmaster General" Toivonen vs. Tank Ispa
The third title fight of the weekend was for the Light-Heavyweight championship and Champion Pekka Toivonen took on dangerous up and comer Tank Ispa for his third defence
Ispa impressed with a clever game plan of taking Toivonen off of his feet and onto the ground though he was unable to do much with him on the couple of occasions he got him there. The majority of the bout was spent on the feet where Pekka's kicks did most of the scoring and awarded him the unanimous decision at the end of five rounds. 
A remarkable performance from the champion who has amassed a great deal of respect in the Empire ranks in a relatively short period of time. In fact, including tonight's bout, Toivonen has had only ten professional fights though you would be forgiven for mistaking him as a seasoned vet. 
A number one contender fight between Captain Gonza and Mark Steve will decide who get's the next shot at Toivonen's title