BREAKING NEWS
It is with a heavy heart we announce the shocking deaths of two young males in the Bahamas last night. Grant Brophy Jr and Conor Brophy were caught up in a flooding and due to the fact neither ever learnt to swim, or learnt much else for that matter, they both were swept up by the tide and their bodies recovered this morning. Our condolences go out to their family at this time....
But, you know, on to less depressing news now as we can announce the arrival of numerous new Brophy family members with a short intro for each one. Apparently the father of the family never learnt what a condom is....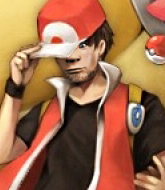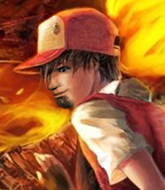 Ash "The Pokémaster" Brophy  and   Red Brophy
An interesting story for these twins. During a trip to Tokyo to see an event, Papa Brophy got a bit frisky and spent a night at a local establishment. This resulted in impregnation of the daughter of a local martial arts expert, and Papa Brophy's swift exit from the country to avoid having his penis slashed off. We don't know what the fuck happened but somehow she ended up pregnant with twins and one of them ended up being born 4 months premature while the other stuck in there until the full 9 months. Ash is the older twin, with Red being the younger. Both fighters are still training but will be signing to orgs soon to make their first mark in the MMA scene.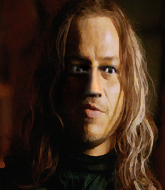 Not gonna lie, this story is a bit gruesome. Due to his shame of the previous Michael Brophy, he was disowned and lived the rest of his life somewhere in the north, where hideous things awaited him. One of those gruesome things was this man, who has a sick obsession with the Brophy clan. When he found the original Michael, he snuck into his room at night, and proceeded to murder the poor fucker. He would carve off his face and turn it into a mask which he wears to this day. He would then travel to London to meet Papa Brophy, and while he was so disgusted at first that he puked into the local trash can...I mean Bjorn's mum...He begun to appreciate the cbombs ruthlessness and thus christened him "New Michael", and he represents the family with pride in the cage. He is currently signed to Primal Combat and he recently made a winning debut with an Axe Kick KO. He will be fighting again in the coming weeks.
And now onto the established fighters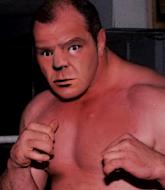 "The Berlin Bomber" Bob Brophy
7-4-0
Still training. Might be competing soon, might be pushed off a cliff..Who knows what will come first?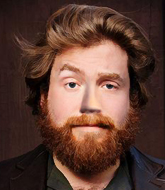 3-2-0
Also training like Bob, but also working part time as a hair stylist in the city centre in order to keep in touch with the latest manly trends.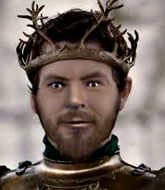 "Mini Braveheart" Davie Brophy
9-4-0
A good winning streak was ended by two recent losses. Current whereabouts unknown but last seen getting absolutely hammered in Glasgow city centre.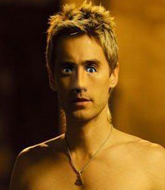 "Dank Master" Ryan Brophy
3-1-0
Recently signed to Budo Rei FC in Tokyo and made his debut with a 59 second TKO victory. Will be fighting again this coming weekend and hopes to make it 2-0 in the org and celebrate in the same place that Ash and Red were conceived...Hopefully with less pregnancies this time...
Be sure to check back next time I can be fucking assed to update this to see the latest happenings with the Brophy family
And remember
R.I.P Grant Brophy Jr and Conor Brophy
You both sucked in learning