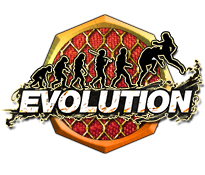 Evolution presents
HALL OF FAME
2015 Inductees
Good evening everyone, and welcome to the induction of two great fighters into the Evolution Hall of Fame. There are 14 fighters in the Hall of Fame so far, among them such great names like Otso Jokinen and Mitchell Stehling. With very few fighters in there, it has gained a prestige of sorts, and now here, we take a look at two fighters who have truly become two of the best fighters, not only to have fought in Evo, but to have competed in MMA period. These two fighters have actually competed against each other in the past, and now they are here again to take their place among the gods.
Our first inductee is one of the best fighters in the world today, and has previously been called the GOAT. The following are his accomplishments so far in his MMA Tycoon career:
#1 P4P Fighter
New Generation Fighters (NGF) Hall of Fame member
Former NGF Heavyweight Champion
Former NGF Super Heavyweight Champion
Tycoon Summer Olympics Bronze Medallist
Tycoon Winter Olympics Gold Medallist
Former EVO Heavyweight Champion
Current EVO Super Heavyweight Champion
3 Fight of the Night awards
9 KO Of The Night awards
Fight of the Year 2014 winner
Super Heavyweight Fighter of the Year 2014
Fighter of the Year 2014
Current MMA Record: 40-6-0
Of course, there is only one man we can be talking about and now we would like to take you through the career of the man known as……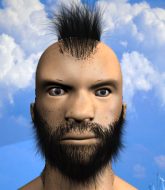 RINKY "THE GANGSTER" SPIDER
Early Career
Rinky Spider was spotted by Bowser BigDog early on, and spotting his potential, Bowser signed him up and had him take part in a test fight. Showing great prowess, Spider knocked out his opponent, Muhammed Jolly, within 3 minutes, and also showed he had a Granite Chin, thereby influencing Bowser to keep him signed on.
He took part in a fight at SPFT, KO'ing his opponent, Rick James, in just 45 seconds to really started having people talk about his potential. He would then sign with the org where he would start to build his reputation, New Generation Fighters.
New Kid at New Generation Fighters
Following his signing to NGF, Rinky would have his first fight at NGF Fight Night 6. He took on Petr Jakovlev, another young fighter with an undefeated record. It wouldn't last long however, as Spider ended him with a brutal head kick midway into the first round to announce his arrival, as he was awarded the KO of the Night award. He would win his next three fights in a row, all via (T)KO within 2 rounds. This would set up a title shot against Sam Winchester (Now known as Alojz Cerny), in a fight between two of the hottest prospects in the division. Despite a hard fought battle, Spider would be unable to finish Winchester, and would lose the judge's decision to mark his first defeat in MMA.
Despite the loss, Spider rose to the challenge of climbing the ladder again to the top, defeating Firco Nowack in his next fight with an incredible Spinning Backfist KO in the first round. He followed that up with a TKO (Cut) win over Carlos Quintana (Now known as Carlos Cutwood) to earn another shot at the gold. This time he would be competing against Polish Engineer for the belt, and he would finally capture the title with a TKO (Strikes) victory at 2.20 of the first round.
The Next Big Thing
After capturing the gold, many had claimed Rinky was the next big star in MMA. In order to live up to those claims however, he would need to keep the momentum on his side. This would start with defending the belt against the first man to defeat him, Sam Winchester. In a shock, Rinky would end the fight within a minute, finishing Winchester off with a Head Kick to retain his title, and earn the KO of the Night award.
He would suffer setback in his next bout however, dropping the title to Wei Pei, and suffering his first TKO loss in his career. He would battle Vadim Kalashnikov in his next bout, showing typical Spider attacking by winning via KO (Head Kick) in the first round to earn another title shot. This time however, he would be facing Shavo Odin for the Super Heavyweight belt, and like before, he would win the title via TKO (Strikes), albeit in the second round this time.
He would then take part in a supercard being organised by Immortals NY, as he took on and defeated Tobias Larsson. Upon his return to NGF, he Karol Cropp in a non-title bout. He would go on to defeat Samson Miodek and Wei Pei in title defences, before making the jump to Evolution.
Early Days at Evolution
After making the jump to Evo's Super Heavyweight division, Spider suddenly found himself in shark infested waters, with everyone wanting a piece of him. He would challenge for the title in his debut, losing to Neo Kable. He would lose two fights in a row for the first, and only, time in his career in his next bout as he dropped a decision victory to Liro Tolonen in an Evo vs Ascension event. He would then go on a tear, picking up 5 wins in a row in Evo, capturing the Super Heavyweight title, and avenging the two losses to Kable and Tolonen.
He would then go on to represent Evolution in the Tycoon Olympics, which involved some of the biggest orgs in MMA Tycoon. He would pick up a win in the first round against James Proudstar via TKO (Strikes) in the 5th round, in a fight which was voted the Fight Of The Year 2014.
A loss to Ghengis Congo would follow in the next round however, and Spider would then find himself competing against Emeka Shakur for the Bronze Medal. Spider would claim the victory, courtesy of a doctor's stoppage due to a nasty cut being opened on Shakur. This victory would really show he had arrived on the world stage, and many had him pegged as the new poster boy for Evo.
Dominance in Evolution
Spider's reputation was becoming such that people believed he was going to be the best fighter in the world. Well, following his Bronze Medal, he continued his strive for greatness, as he defended his title against Bas Severn successfully. He would follow up that with successful title defences against Antonio Manoel, Leonardo Ferreira and Ernesto Oliveira.
Following these successes, he would take part in a clash with Simon Williams for the Heavyweight title. With the Super Heavyweight title secured, this was a chance for Rinky to display his dominance of the heavier weights and unify the two titles. He would do that, and in dominant fashion with a first round TKO victory.
From there, he took a one fight deal with Team Thomas Fight Club, defeating Daniel Silva in the first round. From there, he would return to Evo to defend his title once in the Super Heavyweight division, as he beat Declan Sweeney via Unanimous Decision to retain his crown.
From there he would represent Evo in the Tycoon Winter Olympics, and in his first round match up, he defeated Jon Hess in a high profile fight which further showed Rinky's dominance of the heavier divisions. A hard fought battle with Codi Gale would follow in the Semi Finals. but Rinky would again end it with a head kick late in the 5th round. He would contest the finals against Yeo Jae Suk, and would finish him with a second round TKO finish to claim the Gold medal to go with the Bronze he won in the Summer Olympics.
Return to Evo
This next part brings us up to the present day Rinky Spider. After claiming Gold, he returned to Evo again to defend his titles. He took on Vyacheslav Kalashnikov, twin brother of Vadim Kalashnikov who Rinky defeated early in his career, in a bout for the title. Rinky made light work of him, forcing Vyacheslav to submit to strikes early in the second round.
His next fight would see him take on Bo Juggernaut, Ascension's Heavyweight champion. In what was becoming a common theme for his career, Rinky won the fight and made it look relatively easy with a KO (Punch) victory in the second round.
The next fight however, was to be one that would change Rinky's career.
In a highly anticipated clash between the rosters of Bowser BigDog and Dean Sutherland, Rinky Spider was slated to fight a former foe in Leonardo Ferreira. Rinky had defeated Ferreira previously, but that was under Choose Life's (Mannetosen) management. Now that Ferreira was under Sutherland's, there was an air of unpredictability coming into the bout. Sutherland claimed he would go 10-0 in the entire event, and claimed he felt supremely confident in winning, as did Bowser BigDog when asked about his thoughts on the bout. When it came to the fight, the world was shocked as Rinky Spider's 13 fight win streak was snapped via Unanimous Decision, as he lost the Heavyweight championship.
However, rather than sulk in the corner, Spider got right back into the action, defending his Super Heavyweight title successfully against Tiny McGee. Following this was a superfight of sorts with CEC champion Rocky Tyson, a fight Rinky continued his comeback with, scoring a first round TKO.
He would then defend his Evo title against Rau Utu, and got a rarity when he didn't win due to a finish, but rather a Doctor's stoppage as he scored a TKO (Cut) win in the second round. A trip to Aggressive Damage followed, as he scored a quick first round KO against Cinder Smaug.
His last fight saw him defend his title against Rockford Knight, and he saw out a Unanimous Decision win to leave him at 40-6-0 in his career, and rocked atop the mountain at #1 P4P.
He is next scheduled to face Varg Velde, in a bout which could have implications of a rematch with Leonardo Ferreira should he be able to win.
With the career behind him, Rinky Spider is truly one of the best fighters in MMA Tycoon history, and he now takes his place deservingly in the Evolution Hall of Fame!
Next Inductee to follow soon…