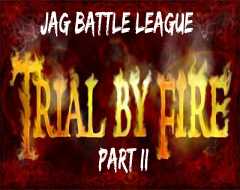 Following a very successful debut event in Wild Bob's Bar in London the next exciting steps that this new Organisation JAG Battle League are taking is in Wild Bob's Bar again on the 2nd June 2018.  There was nearly a full house for "Trials by Fire II" on 26th May but seemingly the happy hour in the Dog and Duck pub beside the venue went on for a bit longer than expected and the sing song in the pub caused a slight dip in the attendance on the night!  The Organisers have liaised with the Dog and Duck landlords and they have "pinky swore" that it won't happen again, watch this space to see if their word is good!
Anyhow onto the next event which is another 8 fights in the cage with the lowest weight class of 145lbs going as far as the mammoth 265lbs class (that's nearly 19 stone for us Europeans... ), I definitely wouldn't fancy meeting Joe "Big Daddy" Stevenson in a dark alley as he is 199 cm / 6ft 5 inches and weighs 265 lbs / 19 stone.  He hails from St Louis and if he doesn't make it in MMA there would always be a place for him on the Cardinals football squad!
Shiba Inu (0-1-0)                   Random Cole (1-0-0)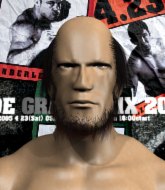 V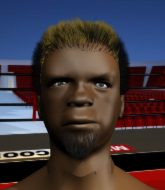 Top Match on the night is between Shiba Inu & Random Cole.  Both of these fighters are relatively inexperienced with only one previous fight each before this event with differing outcomes for both fighters.  Inu's first fight was against Patrick O'Malley who showed some boxing skills on the night to KO Inu after 2.40mins of round 2 in their fight.  Inu can fight well on the ground and has the ability to KO opponents and he will need to use all his tricks to bounce back from his debut loss.  Cole on the other hand is coming off of an easy 1.36mins first round defeat of Hai Farrell, Cole didn't even have to break sweat for this fight.  Cole put his opponent down early and never let up pounding Farrell into tapping out.  This should be a cracking fight as I suspect both fighters will try to keep this one on the canvas and I would favour Cole as the winner of this bout.
Next to top of the fights on the night is the pairing of Jake Seabrook and Kenny Kyffin
 Record 1-0-0 (W-L-D                                       Record 0-1-0 (W-L-D)
 Jake "Wolf" Seabrook                                       Kenny "TheButchBoy" Kuffin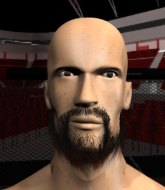 V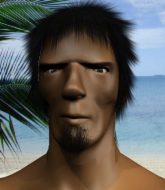 Once again two inexperienced fighters entering the cage for this bout, "Wolf" is a solid Muay Thai fighter and has the ability to floor opponents, admittedly in his debut fight he didn't manage that as it took a split decision to award the fight to him following a close fight with Mate Jr recently.  There was so much clinching going in his last fight the referee was close to bringing out a table and chairs and lighting a candle for a romantic dinner for two in the middle of the fight!  Wolf's opponent has been known as a bit of player on the dating scene so hopefully these two fight in the cage rather than make out
  "TheButchBoy" is coming into this fight off a one fight losing streak where Henry Wallace made short work of him when defeating him after 1.22mins of round one when he landed a couple of good elbows and punch combos that caused the ref to step in and end his misery.  I think these 2 fighters are evenly matched skillswise with "Wolf" shading it in boxing skills but "TheButchBoy" being the better wrestler.  If "TheButchBoy" can avoid some punches and elbows from the "Wolf" and gets him to the canvas this could be an interesting fight.
Another pairing on the undercard is the fight between Adam Vierhoven and Joe Sliver two heavyweights
Adam "The Butcher" Vierhoven                            Joe "Grinder" Sliver
Record 1-0-0 (W-L-D)                                           Record 0-0-0 (W-L-D)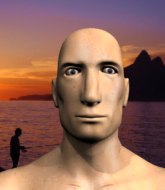 V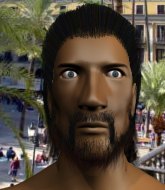 The Butcher has some experience of MMA with ont fight against Roth under his belt with Sliver stepping into the cage for the first time professionally tonight.  Vierhoven's only ever fight ended after 1.32 mins of round one when Vierhoven got on top of his opponent on the night - Roth and nearly cracked his skull open with a nasty head shot and won by way of KO (Strikes).  Vierhoven is a very confident brawler and is not afraid to come out swinging and will do his best to take the fight to the canvas with his superior wrestling ability.  Vierhoeven is the better boxer of the pair but Sliver is by far and away the better Muay Thai specialist and expect him to use this to his advantage, he is also the taller and heavier of the pair so may have the power to take Vierhoven down.  If Sliver can keep standing for this fight and avoid the canvas I think he can land a win on his debut.
Another good pairing on the night is between the light heavyweights of Sancho and Steamo.
Victor "The Phoenix" Sancho                              Tone "No Luck" Steamo
Record 1-0-0 (W-L-D)                                         Record 1-0-0 (W-L-D)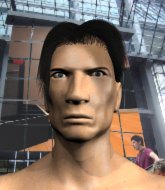 V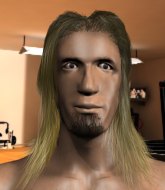 Both of these fighters have only one fight under their belts and Steamo is not living up to his nickname of "No Luck" with a debut win against Alvin Goff where he controlled the fight from start to finish.  This was a very controlled performance from Steamo and it went to the third round before Steamo finally wore his opponent down and ended up hailing punches on his opponent to win by way of KO in 1.12 mins of round 3.  Very polished performance indeed and Sancho will have his work cut out for him in this fight.  Steamo has the better boxing skills of the pair and with Steamo's Muay Thai skills this could either end up going the full hog or ending in the first round.  My money would be on Steamo on this fight and I expect him to come out brawling and taking the fight to Sancho, the two are well matched on the canvas and a stray knee or elbow could end this bout early!
Summary of the rest of the card is as follows:
Marcel "The Python" Dikoume                             John "Butterfly" Doe
Record 1-0-0 (W-L-D)                  V                  Record 0-1-0 (W-L-D
CJ "Bad Man" Johnson                                      Lyoto "Drago" Machida
Record 1-0-0 (W-L-D)               V               Record 0-1-0 (W-L-D)
Ian Laperierre                                                    Deanda Cohohnas
Record 0-0-0 (W-L-D)                 V                Record 0-1-0 (W-L-D)
Keilor Sanchez                                                  John "Big Daddy" Stevenson
Record 1-1-0 (W-L-D)                 V                 Record 0-1-0 (W-L-D
That's all for now folks but here's to another exciting night of fighting in Wild Bobs venue and that's just the crowd we expect on the night!
Once again thanks to all the managers for helping make this great event happen and for releasing their fighters to us to bring this spectacle to the masses.
Setanta King