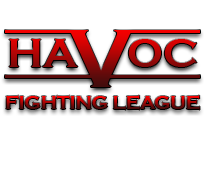 What is Havoc Fighting League?
Havoc is a 260k+ org looking to get the hottest prospects a foot in the door so they can show what they can do.
What can Havoc give to me and my fighter?
Havoc is looking to give fair and frequent fights for the new up and coming stars. We also are looking to give the fairest contracts for your fighter so we can grow as a unit.
What weight classes do Havoc currently do?
Currently we have Bantamweight (135lbs) Featherweight (136-145lbs) Lightweight (155lbs) Welterweight (170lbs) Middleweight (185lbs) Light Heavyweight (205lbs) Heavyweight (206-265lbs) . We will be looking to open the super heavyweight at a later date and also have that division be of a different style than the others.
Do we have a smack talk?
Yes, a smack talk page will be made where you can get frequent previews and press conferences. However, we need the help of the fighters to get on the smack talk to ask for match ups, build up enemys and have a great time calling out everyone. IF I ever have any updates they will be made on there along with a mass mail.
How do I get in your org?
Well that's simple, if you have a fighter or fighters who are currently without a contract. Get in contact with Liam Davidson or Laslow Bricken.