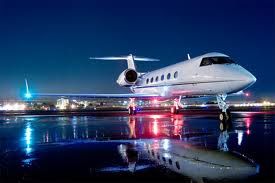 Syndicate HW Champ Leroy Brown had just landed in Las Vegas after flying in from Sydney to do some promotional work for his upcoming fight next weekend, he knew he only had a short time to deal with the pressing issue on his mind so he wanted to waste little time and get on his way to visit with not only the Main Man behind the rebirth of Legendary Fight Organization Synchronicity but more importantly his own personal handler Louie DePalma. As his driver pulled up in front of the SynCity Promotions Offices Brown had a brief moment of concern come across him before he quickly let it go from his mind, of course Louie will be there, he is a damn workaholic and he never stops.




Brown made his way in through the front doors where he was greeted by Sam the Security watchman, Sam was a huge fan of Leroys so of course he requested a signature, who doesn't ask when they run into this world famous fighter, no? They exchanged words briefly but Leroy was on a mission and had to be on his way, he thanked Sam for his kind words and continued to the elevator that took him to the 6th floor where Louie's office was located. As he approached the office Leroy began to catch wind of a slightly foul odour, and he thought to himself "the shit, he is at it again after telling me he had given up the bottle!!" Leroy did not expect to walk in on his bossman with a lady friend present as the short little bastard had always be the opposite of a ladies man however being in LV means anything can be at your fingertips if you have the coin to pay for it!




At first Louie did not notice Leroy's presence until his overpowering voice quickly grabbed his attention.

Leroy "Yo Louie!! Hey Fool!! Forget that cheap date of yours we got business to attend to! "
Louie "Jesus man my hour just started and I already paid! You are going to pay me back for this one! "

Leroy "I don't give a damn crap about your hour, I am serious right now man why didn't you call me? "

Louie "Call you? What the hell for your fights not until next week and your training is going good, is it not? "

Leroy "I'm talking New York, 25 days from now, you know how I feel about that shit and you weren't going to say a dayum word to me about it, that cuts deep man! "

Louie "man get it together, I am the one who is drunk and you are the one babbling like a friggin lunatic, what is it you want?! "

Leroy "Man this is unbelievable Louie, I thought you had my back? Tyrone man, Tyrone!! "

Louie "Who is Tyrone, you got me on this one I am drawing a complete blank Leroy, help me out here "

Leroy "I swear man you are about to get your ass fired right this second if you don't snap out of that dayum drunken comma you are in! Tyrone is my cousin who died on 9/11 and he is the reason I am where I am today! Sept 11, 2011 I was given a chance by SynCity to become famous by appearing on their memorial show and I friggin blew it man, the jitters got me and I made a dayum fool of myself! Bohkari manhandled me like few have before and that night still eats away at me like nothing before in my life. When you took over SynCity back in June I had hoped there was a chance, even if it was a small chance that I could get a shot at redemption you would have my back knowing how much that loss pains me. I just read the press release 2 days ago from your head office that you had decided on a 2nd memorial show and the gig was already booked in NY and still you make no effort to contact me? I want in on this again, I need in on this again to save face for my families sake! "

Louie "Are you even kidding me right now? Of course I want you in on the action, but you have a big fight to get through next week or you will end up on the undercard so I didn't want to risk distracting you from the task at hand. We are already exploring possible matchups for you but at the moment I don't want to discuss that side of the business with you, you fight, I work the business side "

Leroy "You don't have to worry about me, that puke Declan Sweeney got lucky and next week I will prove to the world I still have it, and then I am getting on a jet and heading straight to NY. "

Louie "I actually just got off the phone a couple hours ago with Dirk regarding Declan, apparently he is going into hiding as he doesn't feel he is worthy of top competition, I think he is scared of you my man lol Sounds to me like he is enjoying the ride he is on and doesn't wanna get off the gravy train! "

Leroy "I don't give 2 shits about Sweeney, my day will come with him but not today and not in 25 days "

Louie "You just focus on next week and leave all the rest to me! I gotta put this bottle away and get working the phone lines, see who out there is in on this, I know Fuse and JBomb are all over it but I am sure there will be more. "
Just as the conversation ended and Leroy was beginning to make his way back to his hotel room he caught a glimpse of a poster hanging on the wall above Louie's desk. Louie is not one for nostalgia and rarely has keep sakes in his office from the promotions he has worked for but this one must be special to him, to see it presented in this manner on his wall. We are sure many other managers in Tycoonland will find this one special as well and we hope they reach out to Syn to express their desire to be apart of this epic event!