Aspire 72: Denke v Hardy - Live from the Wombley Arena (93,607) : Attendance - 92,008 : Event Rating - 779.98 : PPV Sales - 163,250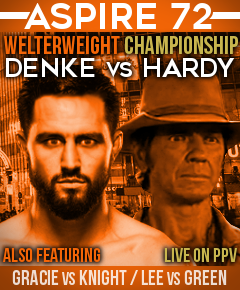 Thoughts from the CEO:
Not going to lie folks, this review is way late and I still have a couple more to go before I catch up to myself, the rankings have not been updated in awhile either so to our new champions my deepest apologies, I will try to address this once I get back ontop of everything, thank you for the continued patience.

170lbs: Karl Denke vs Outlaw Hardy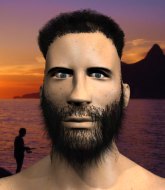 vs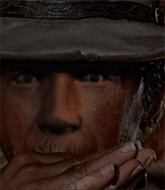 Age: 25                                    Age: 26
  Height: 175 cm                        Height: 180 cm
  Weight: 180 lbs                        Weight: 176 lbs
  Record: 15-5-0 (WWWWW)        Record: 17-5-1 (WWDWL)
Pre:
Newly crowned Aspire 170lbs champion Karl "Father" Denke capped off a tremendous run as the Caged Combat Rio 170lbs champion by defeating the great Ramon Gracie at Aspire 67: Gracie vs Denke bu unanimous decision to claim the greatest prize in the sport today, not content to sit idle on his throne "Father" requested and received the very best the division had to offer in competition.
Top contender Outlaw Hardy representing The Six Musketeers training out of the Montreal based Gwad's Playpen earned his shot at the title defeating the former Aspire 170lbs champion Jed Knight at Aspire 67: Gracie vs Denke via unanimous decision firmly establishing himself as one of the top names in the organization.
Fight:
Winner - Outlaw Hardy by way TKO (Punches) : Fight Rating 51%
170lbs: Ramon Gracie vs Jed Knight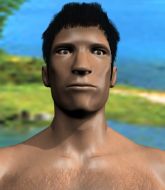 vs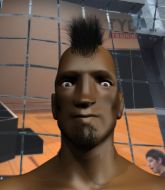 Age: 28                                   Age: 25
  Height: 180 cm                        Height: 182 cm
  Weight: 180 lbs                        Weight: 187 lbs
  Record: 19-3-0 (LWWWL)        Record: 10-2-0 (LWWLW)
Pre:
Existing at the top of the food chain when it comes to Brazilian Jui Jitsu, Ramon Gracie has delivered seventeen solid submission victories over his stellar career while holding the Aspire 170lbs title on two separate reigns over the course of 2017 making him one of the most respected and feared competitors in the organisation, fighters of Gracies caliber come along once a generation and his recent administration into the Aspire MMA Hall of Fame is testament to his mark of quality. Determined to forge a path back to the title Gracie has issued a challenge to all top competitors who think they are worthy.
Former Aspire 170lbs champion Jed "Jedi" Knight of the Five Points Gang comes in direct off his Aspire 67: Gracie vs Denke unanimous decision loss to top contender Outlaw Hardy following two straight dominant victories over Andy Fitzgerald at Aspire 47: McGee vs Sarkisyan and King Phol via TKO (Strikes) at Aspire 63: McGee vs Miletich, working out of the Wreckshop gym in Las Vegas alongside such names as Arena Fighting Championship's 135lbs champion Kanishka Lijikiszcz and Global Association of Muay Thai's 185lbs champion Bruce Kang insiders have suggested Knight has spent most of the run up to the fight working on his ground game earning his BJJ Brown belt in recent times.
Fight:
Winner - Ramon Gracie by way Submission (RNC) : Fight Rating 46%
145lbs: Morrison Lee vs Blake Green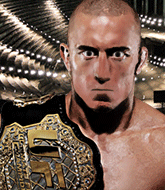 vs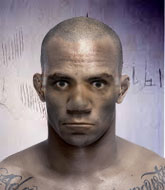 Age: 27                                   Age: 26
  Height: 181 cm                        Height: 168 cm
  Weight: 158 lbs                        Weight: 146 lbs
  Record: 16-3-0 (WLWLW)        Record: 16-3-1 (WWWDL)
Pre:
Fresh off his Submission (Triangle Choke) submission of the night award winning execution of top contender Noam Nystrom at Aspire 69: Frankels v Castillo the final OMEGA 145lbs champion Morrison Lee makes his return to the cage set on a path to glory as he aims to restore his position at the top of the 145lbs division.
His opponent Aspire MMA veteran Blake "Zombie" Green has looked fantastic in his last outings with unanimous decision victories over Xi Lim at Aspire 46: Orsini vs Ramon, Ryan Brophy at Aspire 60: Brophy vs Adams 2 and finally top competitor Rollo Gracie at Aspire 68: Brophy vs Adams 3, with only a single loss to his Aspire MMA record against Isaac Hayford via Submission (Guillotine) at Aspire 37 the "Zombie" is considered one of the most formidable and unstoppable warriors in the promotion.
Fight:
Winner - Blake Green by way Unanimous Decision : Fight Rating 63%