170lbs: Kami Kazi vs Ludo Van Veen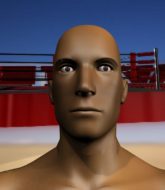 vs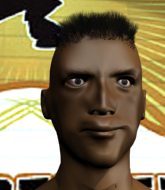 Age: 24                                   Age: 24
  Height: 178 cm                        Height: 185 cm
  Weight: 180 lbs                        Weight: 174 lbs
  Record: 14-7-0 (WLLLW)        Record: 8-2-0 (WWLWW)
Pre:
Ludo Van Veen makes his Aspire MMA following a successful career in Dignity! Fighting Championships with only two career losses to date and a history of devastating KO victories, fans online are said to be over the moon with his recent signing, across the cage tonight is 7th Circle competitor Kami Kazi coming fresh of his TKO (Strikes) victory over Ottis Toole J at D51 Nystrom vs Militech.
Fight:
Winner - Ludo Van Veen by way Unanimous Decision : Fight Rating 59%
170lbs: James Darren vs Ahti Saarelainen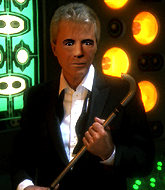 vs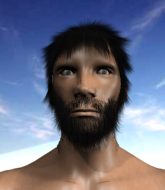 Age: 21                                   Age: 23
  Height: 185 cm                        Height: 180 cm
  Weight: 170 lbs                        Weight: 175 lbs
  Record: 6-4-0 (LLWWW)        Record: 7-3-0 (LWWWL)
Pre:
James "Paper Moon" Darren makes his return to Aspire MMA following a brief stint in the former Dignity! Fighting Championship's having spent a significant amount of time working to improve his wrestling foundation and increasing his already prominent striking skill, famed early in his career for his notable ability to finish in a variety of styles, many online seem to feel like James Darren has never been in such great shape as he prepares to once again Aspire.
His opponent tonight Ahti "Kaukomieli" Saarelainen from Kalevala, Finland makes his Aspire MMA debut following his D50 main event title bout loss to Dignity 170lbs champion Paul Warror. Earning his shot at Warror following a string of victories over the very best Dignity! had to offer Saarelainen posses excellent BJJ skills with a mental grasp of the grappling aspect of MMA way and ahead of his years giving him the experience advantage going into the fight.
Fight:
Winner - James Darren by way Unanimous Decision : Fight Rating 50%
170lbs: Vito Scaletta vs Jervis Tetch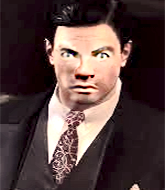 vs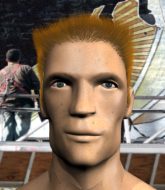 Age: 23                                   Age: 26
  Height: 181 cm                        Height: 186 cm
  Weight: 186 lbs                        Weight: 186 lbs
  Record: 8-1-0 (WWWLW)        Record: 4-3-0 (LWLWW)
Pre:
Former Revolution XC mainstay Vito "Gangster" Scaletta makes his Aspire MMA debut tonight following an impressive career highlighted by seven successful T(KO) finishes and only one career loss to date, born in San Martino, Sicily it was a stint in the U.S Army following his emigration that made him into the man he is today, following his tour he served as private security consultant while studying various forms of mixed martial arts. It was his former staff sergeant that encouraged Scaletta to consider stepping into the cage, leaving the murky "Darkwater" security firm behind, a move he has never regretted.
Jervis "The Mad Hatter" Tetch made his Aspire MMA debut in a losing effort to Bomb Com via KO (Head Kick) at Aspire 46: Orsini vs Ramon, determined to find his way back to winning form he is said to be eager to step into the cage with what he has described as "a part time solider boy that's about to get his arse handed to him" leading to a wide-spread backlash from armed forces veterans, raising the profile of this undercard bout significantly.
Fight:
Winner - Vito Scaletta by way TKO (Strikes) : Fight Rating 69%
205lbs: Connor MacLeod vs Bo Teebs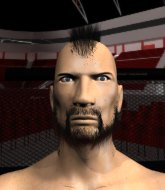 vs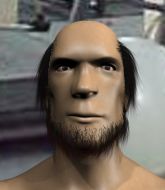 Age: 25                                   Age: 22
  Height: 189 cm                        Height: 192 cm
  Weight: 212 lbs                        Weight: 218 lbs
  Record: 7-5-0 (WLLWW)        Record: 3-2-0 (WWLWL)
Pre:
Bo Teebs makes his Aspire MMA debut following a TKO (Strikes) destruction of Manuel Rios at D54, accomplished in both Boxing and Muay Thai this expert striker is sure to provide sparks as he takes on Aberdeen, Scotland's own Connor "Immortal" MacLeod a BJJ specialist with solid hands, fresh off his shocking submission of the night earning Kimura victory over previously undefeated top prospect Donsone De at Aspire 43.
Fight:
Winner - Bo Teebs by way KO (Punches) : Fight Rating 58%
The Aftermath:
FON - Ramon Gracie vs Paul Warror
KON - Bo Teebs
SON - Ramon Gracie
Next week's event
Aspire 63: McGee vs Miletich
coming live from the Wombley Arena (93,607) seater arena live on PPV headlined by Aspire 155lbs champion Bonerz McGee as he steps back into the cage to take on Dignity! 155lbs champion Mitch Miletich in a battle for the crown, with former StrikeForce Union 155lbs champion Kai Yamaguchi set to take on former Caged Combat Rio 155lbs champion Aharon Sarkisyan, Yamaguchi has made no secret of his desire to step into the cage with McGee should the stars align and both find victory on the night.
Also featuring top 145lbs contender Michael "The Hurricane" Carter set to face off against rising star Michail "xXx" Podloski and the debut of Devastation Fighting Championship's 170lbs champion King Phol as he takes on former Aspire 170lbs champion Jed "Jedi" Knight in a bout sure to have the attention of all true MMA fans!, join us for all that action and more right here at Aspire MMA.