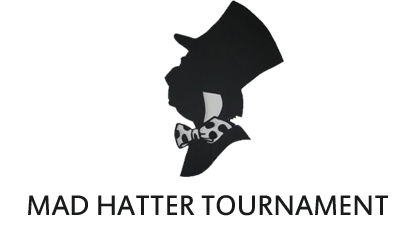 INSANITY'S MAD HATTER TOURNAMENT
18 year old creation tournament - 155lbs Division
"There is a place. Like no place on Earth. A land full of wonder, mystery, and danger! Some say to survive it: You need to be as mad as a hatter."
Insanity will run it's very first tournament and it will be a 18 year old creation tournament.
PRICES
Winner – 6 months VIP, 500k, custom trophy and Hall of Fame status. 
Runner up – 200k
And more…
CONCEPT
To stand out a little in the tournament scene, I decided to do something I think/hope is unique.
I'll be looking to get 20 fighters total. There will be 2 parts in the tournament, with only 8 of the 20 fighters advancing to the second part of the tournament after 3 fights.
First part: The first 3 round of fights in the tournament will be drawn from a 'hat', all these fights will be completely random. You will get points for your fights, based on how they go.
Second part: The top 8 fighters with most points advance to a bracket. The fighter with the highest amount of points is able to make the first fight for their fighter. Then the next fighter in line can choose their fight and so on. Then the bracket will decide who faces each other next.  The other 12 fighters can choose to stay or leave at this point. More details for those fighters will come after the original 3 rounds of fights.
For more information on the tournament and to sign up; click here