A Brief History of GONY
The beginning of the (what was later called) 'GONY' series.
For a couple of years now, the city of New York has been under the puppet strings of 2 different gangs. The outbreak of gang violence started back in the winter months of 2013. Six ferocious gangs battled it out for control of the city and at the end of all the bloodshed the first ever gang to emerge victorious was The Five Pointers.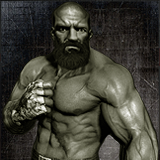 Mickey Shanks last photographed before fighting Carlos Marion 01/03/14 (still wanted by NYPD)
The Five Pointers were of Scandinavian Origin and crossed the rough cold stormy waves of the Atlantic Ocean in order to achieve their goal. The Five Pointers were ruthless, charismatic men made up of 5 main names known now to the world. Don Putin (now known as Byhenikov) led his gang to victory and played the main role in the taking of NYC, he also recruited the remainder of his gang. His main men were fellow Finns Sami Assasi and Ville Coleman, A fat Swedish loud mouth named Castor Rollins and veteran gangster Cus Damato. Together, they formed the perfect gang of killers and went undefeated whenever an opposing gang faced off with them. Their most valuable gangster who  was so successful in his dirty work was Micky Shanks, the man was terrifying, finishing everyone in his way and is still out there somewhere on the loose despite the fact that he is on the NYC's most wanted list. Comrade, Vidar Nord is the only other gangster who avoided being locked up in the maximum security prison far away on the Bahamas. He is still a force to be reckoned with under new leadership after Castor Rollins has gone missing. Rumors circulate that Don Byhenikov and Castor Rollins had an on and off relationship with each other and one day the Don had enough and put a hit on Castor. Of course this is just speculation though. The Five Pointers were indeed a vicious gang and had their strengths but with success there is always failure as well. It was only until a little over a year later when a new power came to town and grabbed The big apple for themselves. They went by the name of.... The Rockin Robbins.
These posters found throughout the city were put up as a warning to innocent New Yorkers that the 2nd Era of gang warfare was among us.
After the demise of the Five Pointers the streets of NYC were safe again due to the overwhelming raids of the police force and locking up of many of the 5P's members. But there was that underlying truth in the back of everyone's mind that it wouldn't last long. And the truth it was. The Rockin' Robbins were one of many new gangs on the scene eager to start where the Five Pointers left off. Funnily enough The Rockin' Robbins were not seen as a big threat according to rival gangs such as favorites Hell's Kitchen Hellions and Gwad and his Merry Men. They were overlooked and they didn't like it one bit. It kept leader, Don Listerman, up awake at night, so there came a point where he refused for him and his Capos to be laughed at anymore and so the destruction began. It was then he recruited his next in commands, The Wolf, Davey Jones, Huey Freeman and Ryan Woodsmall to assist him on his uphill battle. They got everyone's attention when they took out the Hellion's, then the Merry Men, then.... you get it by now. They lit a fire under New Yorks ass and never again were they mocked. Listerman and his crew were often seen parading through the streets of manhattan with a cocky smile on their faces after taking over New York. However, that smile has turned into more of a frown recently with more than half of their gang being picked off but no-one knows who was responsible for this. Only a few remain in the Rockin Robbins now , Tearrius George and Cearul Ysengrin are among those few. With the end of the Rockin' Robbins looking inevitable, the question is who will be next in charge?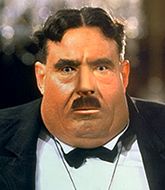 One of New York's finest, Creosote McGee pictured after finding out his gang lost out to Rockin Robbins (07/03/15)
Many 'Legends' were born since the beginning of 'GONY' as they call it. Vidar Nord, Mickey Shanks, Monte Zuma, Boris Konstantinov, Creosote McGee, Cearul Ysengrin and Cruz White to name a few. 
Now is the time for new legends to be born...
Now is the time for history to be made once more...
Now is the time for GONY 3!
Previous GONY tournaments: GONY 1, GONY 2
This Season's lucky host will be...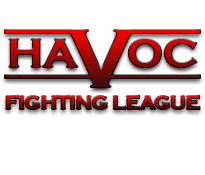 Team Rankings:
G.I.M.P.S: 5-0 (21-4)
RAINBOW MAFIA: 3-2 (14-11)
SCOOB DYNASTY: 3-2 (12-13)
C.U.N.T.S: 2-2 (8-12)
D.I.C.K.S: 1-3 (6-14)
W.A.N.K: 0-4 (9-16)
Individual Rankings:
Rudy Van Daly..................5W(5F)...................11:11
Riff McGee........................5W (5F)..................17:50
Dog The Multi Hunter.......5W (5F)..................22:49
Rick Ross..........................4W (4F)..................14:42
Isaac Rainbow Killer........4W (4F)..................14:49
Nikolai Itchenko................4W (4F).................19:08
Chris Nilan..........................4W (4F)..................20:35
Alexei Vand Der Weil........4W (4F).................20:50
Boris Ysengrin..................4W (1F)..................48:16
Hugh Moors........................3W (3F)..................04:41
Alfred Haas........................3W (2F)..................16:18
Kaensak Payakaroon......3W (2F)..................26:54
Nobby Kovacs...................3W (2F).................37:26
Carl Kingston.....................3W (1F)..................30:54
Rhinooo Muddersand.......3W (1F)..................35:51
Severo Del Bosque...........2W (2F)..................02:32
Dragan Snjaric...................2W (2F).................11:24
Tony Brewer.......................2W (1F).................26:53
Roy Choi..............................2W (0F)................30:00
Sam Whitelock...................2W (0F)..................30:00
Peter Redfield.....................1W (1F)..................00:48
Marco Buhler.....................1W (1F)..................02:16