This is a creations tournament to build up the future of KT. I really hope people will support this Tournament "The Future of KT"



Create a 18 years old KT fighter when i post the start date to create for the 170lbs!

CREATIONS date coming soon. As soon we have enough peolpe the date will be released.

Location: London

Weight Classes:  welterweight (170lbs)

 
Concept:
I hope we can get at least 16 fighters.
Then i put the fighters in some brackets with 4 fighters against eachother. Then quarter, semi, and final.
Its only the two best fighters who will get a ticket to the quarterfinale.

Points: In the group fights there is a point system: 
KO/TKO = 4 points 
Dec = 2 points
Draw = 1 points
 


Prices:
Winner = 500.000 dollars
Second = 100.000 dollars
Third = 50.000 dollars

Fastest Knockout = 30.000 dollars
Beast price(most finishes) = 30.000 dollars
The most dangerous man price (Finishes in first round in all fight!) = 200.000 dollars

Im looking for some sponsor who can bring in some prizes. I promise there will be many prizes. 
Rules:
18 years or below creations. 

You need to sign a 7 fights contract 5/3/3 in the 170lbs


Sign you up here on the page or in the game!
If you are far away i can help you out with a jet to a good price.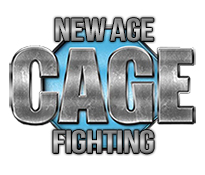 Best regard Simon