HOW TO MULTI QUOTE
for example reason i am using the Introduce yourself topic
WHERE DO I FIND THE BUTTON

AFTER THAT THIS WILL APPEAR ON THE BOTTOM RIGHT OF THE SCREEN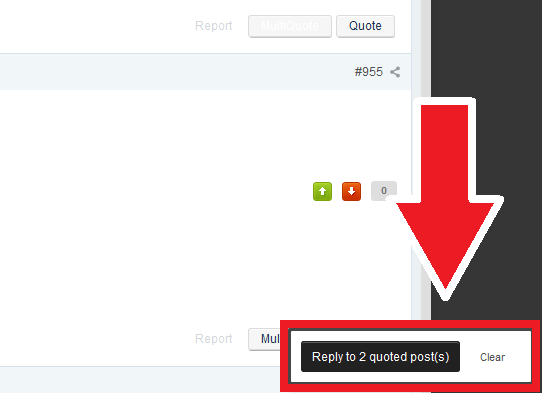 YOU CAN CLICK MULTIPLE POST WITH THE MULTI QUOTE BUTTON AND TO KNOW WHAT YOU ALREADY CLICKED THE MULTI QUOTE BUTTON WILL FADE IF IT IS ALREADY IN THE SAVE

SO HOW DOES IT LOOK LIKE WHEN YOU HIT "REPLY TO # QUOTED POSTS"

THERE IS ALREADY ENOUGH SPACE TO REPLY TO EACH QUOTED POST ON ITS OWN
/////////////////////////////////////////////////////////////////
Now sometimes you come across a post you wanna reply after you already posted something and double posting is really not the way to go in this Forum.
So there is an Option to EDIT your post.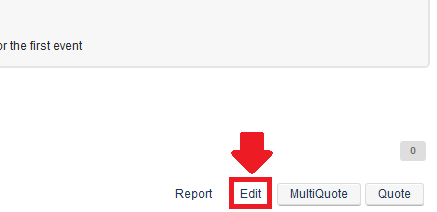 Now if you want to add another quote in your already posted post. You hit quote or multi quote, then go in the REPLY TO TOPIC section, click in and hit CTRL+A , then go to your post hit EDIT and go to the end or where you want it and hit CTRL+V.
Then you added all the post you want to answer too in you one post of your own, instead of doing 5 post behind each other just from yourself. Nice and looks good as well
I hope that will help a lot of people out there.