Well done to all the fighters that took part in the Test of Wills II particularly the new champ Mathias Wendel who beat Skrtic in the 170 title fight which ended quickly enough after less than a minute when Wendel landed a beautiful right hand to open Skrtic up and it was game over after that!  List of the other winners on the night are as follows:
170 lbs 5 Mathias Wendel Drogovan Skrtic KO (Punch) 1 00:54 170 lbs Title
135 lbs 3 Martin Sedlacek Ted Cruz Submission (Triangle) 2 02:55
155 lbs 3 Kreemo Dada Rudi De Bruin TKO (Punches) 1 00:13
145 lbs 3 Pat Michaels Carlos Andrade Decision (Unanimous) 3 05:00
205 lbs 3 Isajah Free Adam Vierhoven Submission (Armbar) 1 03:54
170 lbs 3 Larry Haggus Billy Fotherby Submission (Armbar) 1 02:38
170 lbs 3 Khabib Nurmagoduv Ethan Wright TKO (Strikes) 3 03:32
135 lbs 3 Michael Collins Theodore Barnett TKO (Strikes) 1 02:51
170 lbs 3 Henry Shaw Paulo Rodrigues TKO (Strikes) 1 01:08
170 lbs 3 Luis Fernandes Hal Joseph Decision (Unanimous) 3 05:00
Next event to take place is this Saturday and is JBL 3 Budo V Dee and is a full 10 fight card.  There are two titles on the line for this event the 205 and the 265 titles with Budo defending his title which he won on the 14th July and the 265 title which is currently vacant which is being fought over by Standup V Drunk.
Main event
Thay "Sleeping Pill" Budo        Bobby "Sovereign" Dee
Record 5-0-0 (W-L-D)            Record 6-0-0 (W-L-D)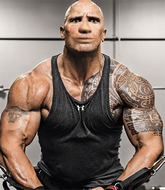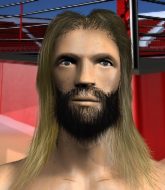 This looks to be a very evenly matched pairing and both of these lads have yet to taste defeat in the ring - that is going to end (probably very painfully) for one of these guys on Saturday.  Budo is the defending champ and has is not showing any fear of losing his title by defending it so soon after winning it recently. Budo despite his nickname is an animal in the ring and has won all his fights by way of TKO/KO strike or punches.  Budo is a man that likes to throw a punch and has serious power in his arms he is also very accurate with his hands and doesn't miss too often when he throws a punch. Budo doesn't like going to ground whereas Dee is the opposite and all his wins whilst coming the same way as Budo by TKO/KO he has won his fights with ground strikes rather than staying upright.  This will be interesting to see if Dee can take Budo out of his comfort zone and bring him to the canvas where Budo may struggle. Budo is absolutely miles better than Dee in boxing but Dee shades it in MT and BJJ. This really should be an interesting fight. I'm gonna tip Budo to retain his title
Verdict:    Budo
Next title is the 265lbs category and its Fighter V Drunk.
Standup Fighter        Punch Drunk
Record 5-0-0 (W-L-D)        Record 4-0-0 (W-L-D)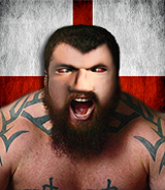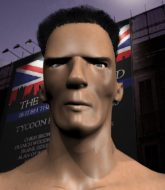 I'll have to admit that I love both of these fighters names and well done to both managers for their imagination.  This is Canada versus the Netherlands and we'll see if the travel over from Montreal takes anything out of Drunk. This is the maiden title fight at this weight and it should be a great fight.  Neither of these lads has lost to date and both will be hoping to take the belt and another scalp at this event. Fighter has won 4 out of 5 of his fights by way of TKO and despite his name doesn't try to spend much time standing during fights he has decent wrestling so he tends to try to take the fight to the canvas and finish it out from there.  He doesn't tend to finish his opponents quickly but has the engine to wear them down over a couple of rounds if he is allowed! Punch Drunk on the other hand is the complete opposite fighter and has won all 4 of his fights by way of KO with one ending in fantastic fashion with a superman punch taking out Teempson - Go Drunk…..
Drunk has ended all 4 of his previous fights in round one with his longest fight only lasting 1.50mins.  This is a man that really knows how to hit. This fight is going to be interesting with Fighter wanting to hit the canvas and Drunk trying to stay standing where he has the boxing and MT advantage.  Fighter is the better wrestler so if he can get Drunk down he will win. I have to say that I fancy Drunk to get the title on Saturday.
Verdict:    Drunk
Next up with no title at stake but don't expect them to show any mercy is Inu V Cohle.
Shiba "Woofu" Inu        Ruston "Taxman" Cohle
Record 2-2-0 (W-L-D)        Record 3-0-0 (W-L-D)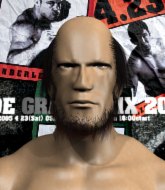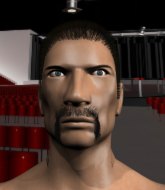 Inu is fresh from a defeat in his title shot against Takashi so he will be looking to bounce back with a win against Cohle who is off the back of 3 wins in a row.  Inu has won his 2 fights by way of Submissions and has lost to a KO Punch and a decision in a fights where both fighter spent more time on the ground rolling around than Neymar in a Brazil match!  Cohle is a former lawman but turned to MMA when he ran into a bunch of corrupt cops in Texas. He is known as the taxman because he has a personality everyone loves to hate, and who doesn't hate the taxman?  He has won all his fights by way of Submission, and as fights very similarly to his opponent on Saturday so this could go all the way at the weekend. Cohle has much better MT and boxing than Inu who shades him on the Wrestling and BJJ fronts. Cohle looks a little tired so if this goes over a couple of rounds he could be in trouble and he will need to try to keep the fight standing for as long as possible to make his MT and boxing advantage count and try to keep off the canvas.
VERDICT:    Cohle
Next up Laperierre V Neckbreaker
Ian Laperierre            Slammy Neckbreaker
Record 3-0-0 (W-L-D)        Record 4-1-0 (W-L-D)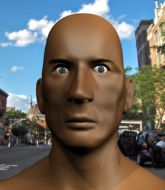 Ian is 3 and undefeated to date and has won his fights in a variety of manners, KO punch, Submission and Decision.  He is a great wrestler and is strong as a bull and has taken many's the punch and stayed standing. His Opponent Neckbreaker has won his 4 fights by way of TKO and KO by way of strikes and one by Punch.  He is a good wrestler as well but enjoys throwing punches as well either standing or striking on the canvas, he is good at both. These two fighter are inseparable when comparing skills but Neckbreaker slightly edges it on the MT side which will help him if he can get Laperierre to the canvas.  Given how even these lads are I'm torn but will go with Neckbreaker as I think he can use his wrestling ability to get Laperierre to the ground and then try to hammer him into the ground using his MT
Verdict:    Neckbreaker.
And now the summary of the rest of the event and my personal predictions
Shoemaker        V    Dark
3-1-0 (0 NCs)             2-1-0 (0 NCs)
Verdict:    Shoemaker
Point            V    Wine
2-0-0 (0 NCs)            1-4-0 (0 NCs)
Verdict:    Point
Steve Jr        V    Peralta
Debut                2-0-0 (0 NCs)
Verdict:    Peralta
Daldo            V    Padilla
1-0-0 (0 NCs)             0-2-0 (0 NCs
Verdict:    Padilla
Claessens        V    Ward
1-3-0 (0 NCs)             1-3-0 (0 NCs)
Verdict:    Ward
Miles            V    Dikoume
2-2-0 (0 NCs)             2-1-0 (0 NCs)
Verdict:    Dikoume
I should have my bookie odds up shortly so if anyone wants to gamble on the results please feel free to use my bookies Lou Zitall
Good luck to one an all and will we see 2 new champs on Sunday or will Budo be put to sleep by Dee???
Setanta King