DSC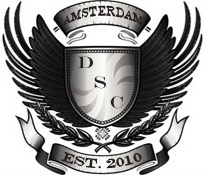 Amsterdam
Is proud to announce the opening of their Super Heavyweight division.  An ID free division, we are looking for experienced fighters to do battle.  The division will be designed to be a small, more personal experience with contracts set for 2 fights.  Good contracts are available as well as free, private jet flights to and from the event.  
DSC Super Heavyweight division is designed to offer a more tailored service for your fighter.  Although contracts will be sent with 3 fights on them you will only ever fight twice per contract and if you decide not to renew when the contract gets to 1 fight I will happily release your fighter.  
For more information feel free to drop me a pm and I will get back in touch as soon as possible, usually within 24 hours.  
Dark Soul
DSC (Amsterdam)
Don't forget!!
DSC offers:  
Free flights to fights and back home in time for bed;
'Of The Night Bonus';
Bonus to champions every time they successfully defend their belts - tied in to the event profit;
ID restricted divisions - 145 & 185 (160K) and 170, 205 and 265 (200K);
Monthly bonus for smack talk;
plus much more as the org grows!