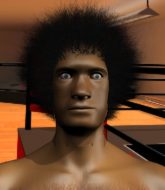 George "Monster" Allen (316031)
In my last fight i got stopped via cuts and although it made me live up to my name, it wasn't the way i would have liked it.
Well it's time to once again step into the cage where i get to throw hands. Can't wait to satisfy my bloodlust again!!