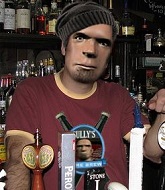 James "Sully" McGuiness (237725)
(Participant of The Island Season 2. Former MMA and KT Fighter.
Owner of Sully's Bar & Grill)
Hey everyone how are you all doing???
Sully's is proud to make the official announcement that we have partnered with the good people at Fallen Champions out of Hilo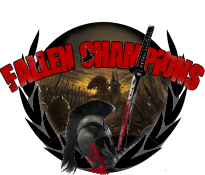 To bring you The Junior Master of KT 3 - Third Strike! Most of you are familiar with my work on both Junior Grand Master of KT and Junior Grand Master of KT II. As the older generation of KT stars grow older and move on we need to find a new generation to take their place.
This tournament will be in the Welterweight (170) division so any young Welterweights who think they have what it takes? Sign up for our chance of glory.
Lots of young KT stars have come and gone and we have so far been unsuccessful in keeping our young strikers in the sport. There have been a few KT orgs come and go and Fallen Champions is the best place to make a name for yourself against fellow young strikers.
So what are you waiting for?? Do you have what it takes to lead KT to the next generation?