Yes, now that I have dispatched the undisputed #1 P4P fighter and the undisputed Champion of the World!! and that chicken Charles Martel ran from our trilogy match to fight a less worthy opponent, it is time for Frank Rizzo Jr to add Syn gold around his waist.  That means only one thing, its time that fake Champ Jake Lamotta mans up and meets me in the cage!!  Here it is, Frank is already waiting on this phoney to accept his challenge or else show the world what a coward he truly is!!  Time to stop hiding behind the counter takedown and fight like a real man!!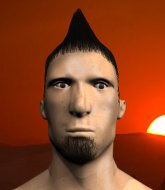 Frank "Razor" Rizzo Jr
vs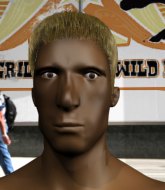 "Counter Takedown Queen" Jake Lamotta

Balls in your court potter09!!  If you are man enough.  Skid Torres talked the talk but failed when asked to walk the walk, now its your turn!!