Fresh off his massive KO win against Harold Howard - The man moutain John Bunting has just signed a 1 fight contract at Synchronicity to take on fellow fattie Declan Sweeney taking place on the 25th of October.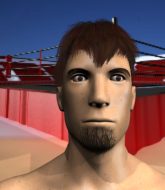 Vs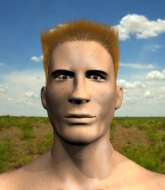 3wc 58P4P - John Bunting 17-2 (13 via KO)               2wc 55P4P - Declan Sweeney 19-4 (18 via KO) 
Reporter: So John, you're fresh off a massive against the odds victory against Howard, no one gave you a punchers chance in that fight but you proved them wrong. What sort of chance do you think the fans will give you in this one?
Bunting: Well we know that MMA fans aren't the sharpest tools in the shed - they are generally just tools. So I have no doubt they will be all over Sweeney to beat me and beat me easily.
Reporter: And you think otherwise John?
Bunting: Yeah I do. He is nothing more than a poor man's version of Howard. A 1 punch wonder, I've got the greatest chin in the sport, so Sweeney can do his best and it's not going to be good enough.
Reporter: In your last press release you made some comments about wanting to fight a Convicted can crusher who's fighting at Evo, care to add to that?
Bunting: Like always when a challange is put down Convicted duck for cover - they make a habit of talking a big game and a big fight but then at the last minute something happens, some other clause gets added and the fight falls through.
Reporter: Who was the fighter you were after?
Bunting: None other than Neo Kable, he's 15-0 so I can understand he was too scared to cop his first loss. I'm sure my time with him will come soon enough. Let's just hope he doesn't lose his next fight and maybe just maybe he will be man enough to come face me at CCF.
Reporter: Tell me a bit about Stu?
Bunting: Stu is a great manager - He had a lot of success early with his fighters but was also well aware that while he had that success his camp wasn't that strong so he sacked a bunch of fighters. The newer guys he is bringing up now will make a mark on the world stage. I'm happy that I will be one of those fighters.
Reporter: Stu has a 1-2 record against Dirk - do you feel added pressure to level that up?
Bunting: Dirk is a good manager, his fighters are solid without being spectacular. I can tell you right now that after this fight the record will be 2-2. I'm going to KO that pretender in Sweeney.
Reporter: Any final words John?
Bunting: You have 18 days Sweeney - 18 days before your worst nightmare appears before you in the cage, 18 days before you cop the beat down of your career. I'm going to leave you a battered and bloody mess on the floor of Syn's cage.