KILL -3 : Jungle Jab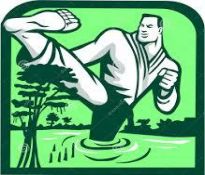 19 January 2019 - Micro Arena - The Island
Kickboxing Island League of Legends
Events will be held every 7 days with previews of the two main events.
Main Event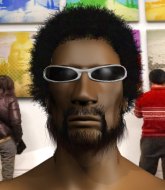 VS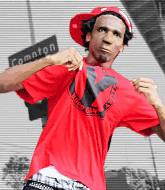 Medina Spicoli                   Chris Ross Jr
 (0-0)                                 (0-0)
Wrestling specialist Medina Spicoli will take on Chris "The Blood" Ross Jr. in our main event this evening. These two Americans are making their debut in our KT league. Spicoli will be looking to take the lead in the clinch to soften his opponent with decent elbow and knee strikes. Ross Jr. will most likely be the superior kickboxer with remarkable Muay Thai skills. This will be an exciting matchup between these two cocky fighters. Both of them secured a modeling career on the sideline, with Spicoli launching his own brand of sunglasses, and Ross Jr, being the poster boy of Compton, recently signed a multi million dollar clothing deal with Venum MMA wear. The most confident fighter between them will definitely come out on top.
 
Prediction : Ross Jr. (TKO) Strikes
 
 
Co-Main Event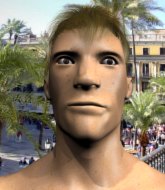 VS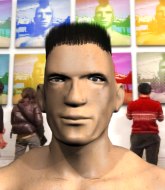 Karlos Svoboda                   Wang Dalei
 (0-0)                                 (0-0)
The Super Heavyweight division is packed with talent this season as two excellent kickboxers are making their debut tonight. The pride of Praque, Karlos Svoboda, takes on the Mammoth Chinese fighter, Wang Dalei. This is going to be brutal and bloody! Dalei, touching the scale at 300 pounds, will be lethal with his heavy hands and Svoboda must be careful if he gets in the way of Dalei. This fight may be over in a few seconds. Svoboda, relying more on his wrestling skills, will be the more tactical fighter and may well be able to clinch a victory, if he can survive for the full 3 rounds. Let's see if Dalei has the stamina to ride this one out.
 
Prediction : Wang Dalei (KO) Punch
 
 
If you are interested in joining our league, please send me a PM.
Good luck to all the fighters!