CEC 438



155lbs Title Fight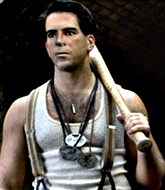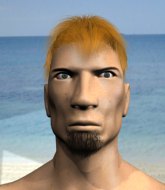 Donny "The Bear Jew" Donowitz vs Jameson "Guinness" Connemara

On April 8th 2016, two of the greatest fighters of all time will face off for the CEC Lightweight Title. Currently they are number 1 and number 2 in the pound for pound rankings and this will determine who is the best fighter to currently grace MMATycoon. Recent history will show both fighters have been unbeaten in the CEC cage since their arrival late last year when CEC and Ascension merged. Each won the title they hold in their debut bouts here when Donowitz earned a decision over Victor Zsasz and Connemara outpointed Jupiter Jones but after a few wins their paths have taken a slightly different route. Donowitz went on to dominate in the Olympics and took home the Gold medal while Connemara suffered a loss at EVO in the tournament opener, seen by most as a shock defeat to James Robertson, a man he had beaten twice before. Jameson has since returned to CEC and went on a five fight win streak while improving his record here to 8-0. Donowitz meanwhile was involving himself in a quick fire trilogy at EVO with Olympics Featherweight Gold medalist, Tuomari Hurmio. Having lost the initial fight by rear naked choke, Donny returned to us to notch up a further 2 wins here and take his CEC record to 9-0 before heading back to avenge the loss to Hurmio. He did so by split decision which left it at a win apiece so the third fight had to happen. Donny took it, this time by unanimous decision. This brings us to where we are now, a fight to decide who truly is the number 1 fighter at the moment, maybe even of all time.

It's hard to say who the favourite in this fight actually is, it will probably divide the population. Donny has spoke of retirement, his age would suggest that day will be sooner rather than later but the fact is he is still fighting, still winning, still the top dog in the rankings. He also goes the full 5 rounds in most of his fights these days and wins, which really does show that his age is not something that can be regarded as a negative factor. He may be 42 but his conditioning is up there with the best of them. Connemara is 8 years younger at 34, he is also the slightly smaller, slightly lighter fighter, will this make him the quicker fighter? Safe money would be on a full 5 rounds ending with a judges decision when you look at Donowitz winning 62% that way and Connemara 57% while Donny has never been knocked out and Jameson has only a single stoppage loss. We can all speculate how this fight will go and we could argue it all day and night and still not come up with a definitive answer as to who will win. The one thing we can guarantee is that come April 8th we are going to witness one of the greatest fights of all time. Who you got?