A little over five and a half years ago, back in June 2009, a certain Jason "JBOMB" Smith set upon his path into the MMATycoon world, going on to compete in over 750 fights and pulling off over 500 victories.
Around a year later in July 2010, I myself, Dirk Copeland would also enter into my Tycoon career, taking part in well over 800 fights and also notching up the 500 victory milestone.
However, despite a record spanning a combined 10 years and over 1600 fights, these two men have never faced each other......... until now!
On 8th February 2015, Ascension's latest event will see two men collide, finally pitting the Copeland camp and JBOMB's misfits against one another as Miguel Fernandez, a brutal knockout artist with the chin of a porcelain tea cup, goes one on one with the legendary icon Rolen Spliffs, a true first in MMA history.
A press conference was held earlier today by Dirk Copeland, Miguel Fernandez and Mitch McDonald who gave their views on the recent announcement.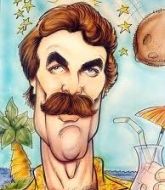 vs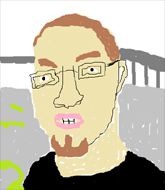 Dirk Copeland / Jason JBOMB Smith
Fights: 827/778
Wins: 534/508
Losses: 277/259
Draws: 16/11
Best Rank: 3/3
Current Rank: 227/371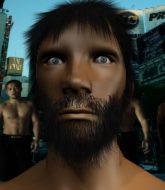 vs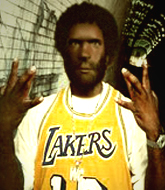 Miguel Fernandez / Rollen Spliffs
Fights: 40/84
Wins: 26/59
Losses: 14/23
Draws: 0/2
Knockouts: 23/48
Best Rank: 58/18
Current Rank: 973/928
Reporter 1: Hi guys, I've got a question for Dirk Copeland. Dirk, how does it feel to finally square off against JBOMB for the first time after such a long time in the game?
DC: It's fun, it's exciting. I've seen and done a lot in the Tycoon World and some days it can almost become a little repetitive. It's nice to have something new like this which can still make you excited. I honestly smiled when I checked my inbox and got news of the fight.
Reporter 1: So what's your views on JBOMB? 
DC: I really respect him as an opponent which is why I'm looking forward to finally facing off against him. He's very much a no nonsense manager, he'll fight anyone any time, is a lot better than he'll have you'll believe and although he puts out the notion he doesn't care whether he win's or loses, deep down you know he does.
Reporter 1:  Do you think there's any particular reason why it's taken so long for you guys to square off?
Mitch McDonald: JBOMB's ducking us, he aint shit!
Reporter 1:  Umm interesting Mitch but I'd like to hear Dirk's views on the matter. Also Dirk, why is Mitch joining us today?7
DC: Sorry about that, Mitch just loves a bloody good press conference and he doesn't have a lot else to do these days, just humour him. As for the first question I think it's just down to circumstances, JBOMB was a year ahead of me and was in the mix with a lot of the top guys in top orgs, it took me a while to get on his level. After that we were often in different orgs and different weight classes etc, combined with both of us taking time out of the game, we just never crossed paths
Reporter 2: So let's move on to the fight, Dirk what's your views on JBOMB's representative in the bout, Rolen Spliffs?
DC: Well much like his manager it's great to be taking on one of the legend's in the game. He's 43 years old and been there and done it all. He's competed in some of the biggest orgs in the history of the sport all over the world, knocking out foe after foe, capping it all off with his first major title last year.
Reporter 2: Those are some kind words, moving on to your guy Dirk, how do you feel about Miguel Fernandez's chances in the upcoming fight?
MM: He's a bloody chinless has been/never was, you should bloody let me come out of retirement and take a swing at old Spliffy.
DC: Calm down Mitch, why don't you go checkout the free bar we put on out back, they've got some Guinness I hear.
*Mitch MCDonald exits the stage.*
DC: So anyway, let's talk about Miguel. It's no secret about his weakness, he can't take a shot there's no denying that, he's in for the biggest fight of his life when he takes on Rolen. Make one thing for sure though, as long as Miguel's standing he's always in with a chance and he can knock any man out, he'll be coming in guns blazing,
Reporter 3: Hi Miguel, I'd like to hear about your view on the fight and also how you feel about your manager speaking so openly about your chin troubles?
Miguel Fernandez: Hell there's no point getting pissed off about it all, everybody knows I have no chin, hell I got knocked out twice this morning before breakfast, those stairs can be tricky! I know I'm stepping into the cage with one of the biggest power punchers in the history of the sport and I might never make it out alive but you can be safe in the knowledge that I'll be trying to take his head off for as long as it lasts.